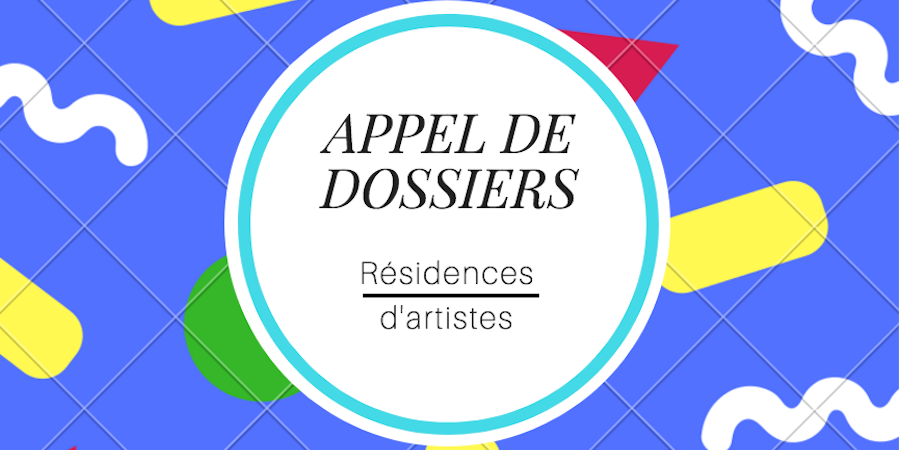 (English Follows)
---
Résidences thématique : La virtualité augmentée
Date limite : 5 novembre 2017
Pour la saison 2018-2019, Le Labo lance un appel à dossiers aux artistes pour son programme de résidences d'artistes. Les candidats sélectionnés développeront un projet en arts médiatiques qui explore les possibilités de capture et de présentation d'images immersives et poussera les frontières de la création numérique. Le Labo encourage les propositions audacieuses qui transgressent les définitions traditionnelles des pratiques.


Critères de participation
être francophone ou francophile citoyen ou résident du Canada,
être un artiste pratiquant et/ou mêlant les disciplines suivantes : photo, vidéo, son, performance, installation, arts numériques, arts visuels, nouveaux médias
la soumission doit être rédigée en français.
Les artistes à tous niveaux de carrières sont invités à soumettre leur candidature. Le Labo accueille les propositions des artistes et collectifs francophones et francophiles s'identifiants à toute communauté et diversité de genres.
---
Thematic Residency: Augmented Virtuality
Application Deadline: November 5, 2017

For the 2018-2019 season, Le Labo is seeking proposals for artists in residence. Selected candidates will develop a media arts project that will explore the possibilities of immersive image capture and presentation as a way to push the boundaries of digital creation. Le Labo encourages bold proposals that break away from traditional definitions artistic practices.


Participation Criteria
be a Francophone or Francophile Canadian citizen or resident
be a practicing artist whose work combines some or all of the following disciplines: photography, video, sound, performance, installation, digital arts, visual arts, new media
the submission must be written in French
Artists at all levels of their career development are invited to submit proposals. Le Labo welcomes proposals from Francophone and Francophile artists and collectives from minority groups and diverse identities. Please note that French is the primary working language at Le Labo and that artists in residence will expected to communicate fluently in this language.