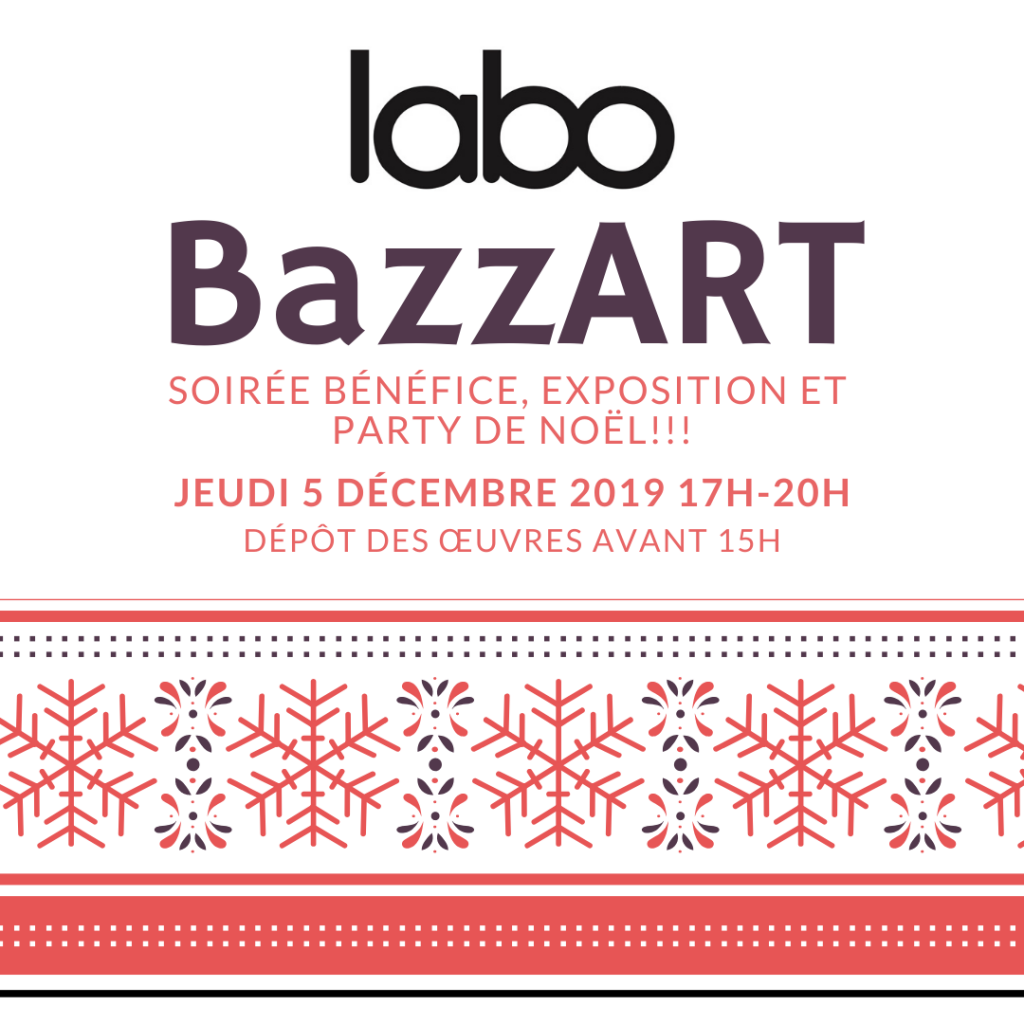 On Thursday December 5 401 Richmond is hosting a building-wide open house.
For this occasion, Le Labo is holding a BazzART and invites its members* to drop off their photos, drawings, and other artwork for sale.
Your work must be dropped off at by 3 pm on December 5th.
Please clearly indicate the sale price for each piece, the title of the piece, and the artist's name.
We ask that a minimum of 50% of the sale price be allocated to Le Labo, to help fund our programs in support of francophone media artists.
The party will begin at 5 pm until 8 pm, and will include drinks and snacks. Whether you have artwork to sell or not, we need volunteers for the event. If you're able to help out, contact us before Friday, November 29th.
Join for a fun evening to cap off the year 2019!
*This call is exclusively for Connaisseur and Pro level members of Le Labo.