Screening of French-Canadian short films
Presented by Cinéfranco
in partnership with Le Labo and Le FRIC (Le Front des réalisateurs indépendents du Canada)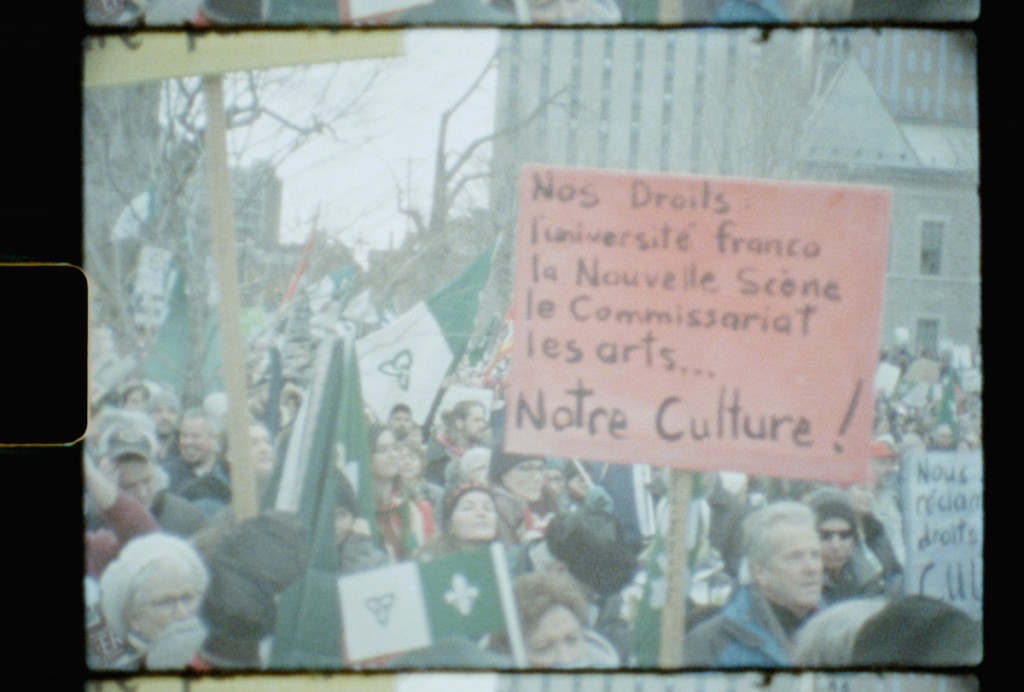 Wednesday, November 27, 2019 at 7pm
Followed by a discussion with the directors present and moderated by Alexandrine Torres De Figueiredo, vice-chair of Le Labo.
Location: Hot Docs Cinema
506 Bloor St W, Toronto, ON M5S 1Y3


The Festival runs from November 22 to 30 at Hot Docs Cinema.
Image: Still from C'est le premier décembre by director Nicole Blundell
---
List of films:
C'est le premier décembre 2018 ; 00 : 03 : 00
Director Nicole Blundell
This is not a political film but more of a love story.

–
Date limite ; 00 : 09 : 27
Director Josiane Blanc
At the dawn of their first anniversary as a couple, Julien and Camille have to make the decision of their lives: who will have to leave everything to follow the other in his country of origin?
–
Noah, 18 ans ; 00 : 11 : 16
Director Francine Hébert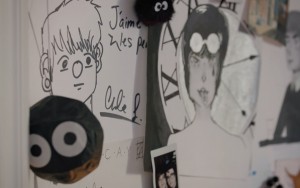 Noah, 18, is an intimate portrait of a transgender teenager. Immersed in his world, we discover an eloquent and courageous youth who does not give up, despite difficulties. Nourished by creativity, he paints and draws in his room. Since 'cosplay' is his favorite pastime, he escapes everyday reality by wearing wigs, make-up and costumes. Many are his dreams and his opinions on the world. Noah, 18, invites us to discover this unique youth by putting aside our prejudices.
*** Best French-Canadian film at Rendez-vous Québec Cinema, February 2019 ***
–
54 North ; 00 : 09 : 07
Director Mélanie Léger & Co-director Émilie Peltier ;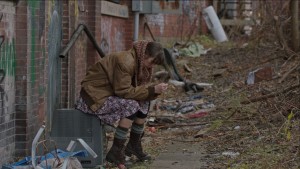 As Sam urinates behind a building, she finds a key on the floor in front of her. Despite her difficulty in discerning reality, she nonetheless follows objectives that help her survive.
–
Graffiti corporel ; 00 : 06 : 42
Director Alexandre Forgue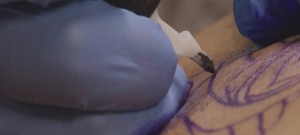 This is a short documentary on tattoos at a time when the means of expression are multiple.
–
Des poussières de toi ; 00 : 04 : 00
Director Jean-Marc Larivière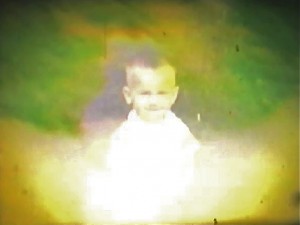 Thirteen seconds to save a little missing boy from oblivion, but also a story about the perils of memory.
–
400 Bateaux ; 00 : 04 : 20
Director Shahla Bahrami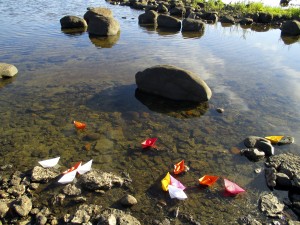 As an immigrant, I was inspired by the French arrival in Canada, 400 years ago, personified by Samuel de Champlain, right up to this massive immigration today. Crossing seas and oceans hoping to achieve a better life is therefore a much older subject than one thinks and undoubtedly concerns of the whole history and the evolution of humanity.
–
Neurinome (série web) ; 00 : 12 : 12
Director Marie-Claude Dicaire & Co-director Jean-François Dubé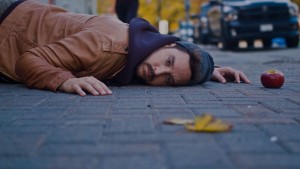 Loneliness encompasses Alain's life. It is everywhere: in his childhood memories, in his professional life, in his interpersonal relationships and in his own desire to write.
A professional theatre actor for the past few years, Alain has accepted a contract that will take him to Sudbury.
Alain finds a guide in a great poet from the region, who takes him under his wing.
–
Nous, encore et encore ; 00 : 03 : 00
Director Izabel Barsive & Author Daniel Groleau Landry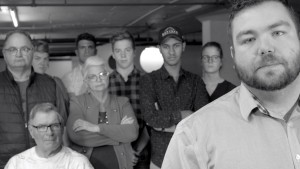 In the silence of a bare, underground space, resound the touching words of Daniel Groleau Landry's poem, which he declaims with a voice of resistance that echoes the struggles of Francophones living in minority situations.
We are not the spectators of the film. These are the characters who dig into our souls by focusing their insistent eyes on us.
« Them » is a part of the « we » both present and future in our universal Franco-identity « we ».