After mornings dedicated to French-language learning held by teachers from the Alliance Française, your child will enjoy a one of a kind experience in media arts and digital creation. They will discover the tricks and the magic behind the scenes of photography editing or movie making with professional artists, and use top level digital equipment to create their own production… all in French!
3 Workshops tailored for children which will be held during the March break and in the summer (July & August)
(for more info on dates and prices, please click here)
PHOTOGRAPHY AND LIGHT

  with Samuel Choisy

Most of the time, when we think about photography, that art of capturing the world through images, we equate it with technique, cameras, equipment, etc.
The goal of this workshop during the day camp is to move away from the technical aspect of the medium and towards a thoughtful, fun and educational approach.
Through explorative exercises, participants will develop a keen sense for space and light, which are the raw materials of photography.
There will be a small exhibition of participants' work at the end of the workshop.
Includes one finished 8 x 10-inches photo print per participant.
PUBLIC
Age: 7 to 11 years old
French level: beginner or intermediate
ANIMATOR
Samuel Choisy is a photo-based visual artist. He received his DNAP from l'École de l'Image d'Angoulême (1999) and a DNSEP from l'École des Beaux-Arts de Nantes (2001). His work has been showcased in France and many European countries, US and Canada. He currently lives and works in Toronto.
—
PHOTOGRAPHY AND DIGITAL IMAGE

with Geneviève Thauvette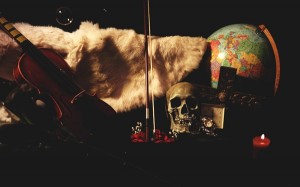 This workshop will look at photography in its many forms: from studio photography to the creation of GIF images, from digital image editing to photomontage. Whether inspired by art history or by contemporary photographic creations, our young participants will give life to their imaginations by creating and photographing their own visuals. An exhibition of the participants' work is presented at the end of the workshop.
Includes one finished 8 x 10-inches photo print per participant
PUBLIC
Age: 12 to 15 years old
French level: beginner or intermediate
ANIMATOR
Geneviève Thauvette is an emerging Franco-Ontarian artist currently residing in Toronto. Her photographs have shown internationally, notably at the 17th Japan Media Arts Festival, the Perth International Arts Festival (Australia), the 2010 Vancouver Winter Olympic Games, and the Vie Jeux de la Francophonie in Beirut were she won the gold medal for Canada.
Her series Les quintuplées Dionne have been acquired by the Canadian Museum of Civilization and the City of Ottawa Fine Art Collection. She has also recently won the 2013 FlashForward emerging artists award and is the recipient of several grants, including the 2011 Emerging Artist Production Grant from the Ontario Arts Council.
Geneviève has presented many photo workshops and been a part of numerous juries. In 2012, she toured Canada, Haiti and St-Lucia to select the final participating artists during the VIIe Jeux de la Francophonie.
She was further chosen by L'Organization internationale de la francophonie to judge the photography competition during the games in Nice. Thauvette is represented by St-Laurent + Hill in Ottawa and Eye Buy Art.
—
FILM AND VIDEO

with Frédéric Ansaldo (ZEFRED)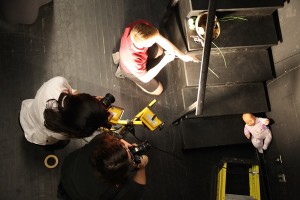 Film making intersect with all forms of artistic expression, including visual art, the performing arts, music, digital creation, among other disciplines.
While discovering all the steps involved in film production, our young participants will create a short film that will be shown at the Alliance Française theatre at the end of the March break on Friday, the 18th at 4pm.
PUBLIC
Age: 12 to 15 years old
French level: beginner or intermediate
ANIMATOR
Zefred is a filmmaker born in Montpellier, south of France.
He completed the two masters and pre doc diploma before being hired as a CGI artist, then a CGI production manager. After four years of confinement in a dark office, he decided to change his course of action and go back to his childhood love and passion: filmmaking. Back to school for three years at the ESRA cinema school in Paris!
He has operated cameras on numerous projects in France during these five years, while always keeping up to date with the post production side. He moved to Canada in 2005 to teach directing and cinematography at a film school in Toronto. He is developing new projects, working as a steadicam/camera operator, Director of Photography and Director and is always up for new adventures!