The date of the members Annual General Meeting, closing the financial year 2018-2019 of Le Labo, was set for Tuesday, June 25, 2019.
For the occasion, we are pleased to welcome curator Salomé Viguier for the launch of FRAGILE exhibition catalogue. This exhibition brought together the work of six emerging Franco-Ontarian artists including Faye Mullen, Genevieve Thauvette, Mariana Lafrance, Mathieu Goupil-Lemay, Matthieu Sabourin, and Vincent Chevalier. This project bears witness to the eclectic and rich artistic expressions of our province. This will be a unique opportunity to learn more about the exhibition's Canadian tour experience and to discuss more about the future of francophone arts.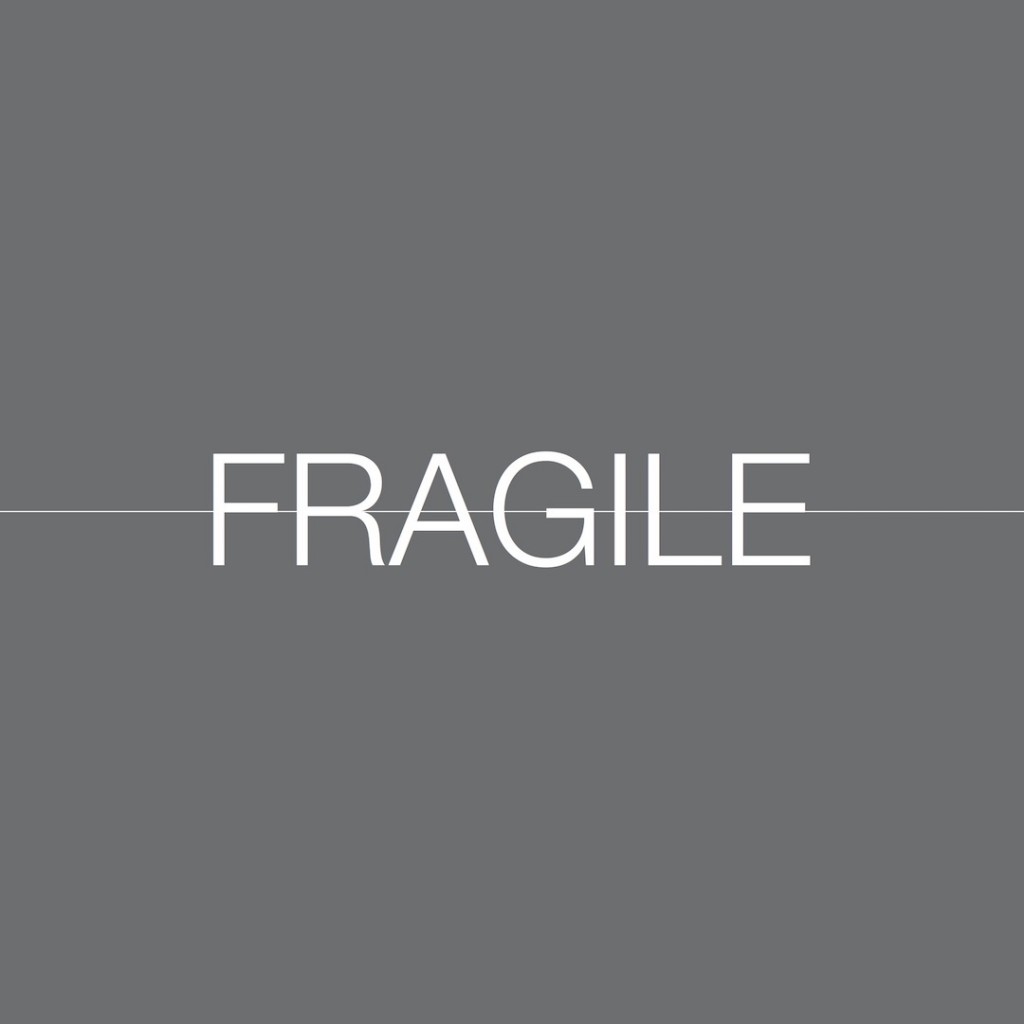 Date : Thuesday, June 25th, 2019
18h – 19h FRAGILE Catalog Launch with curator Salomé Viguier
19h – 20h AGM 2018-2019
Location : Le Labo, 401 rue Richmond St. ouest / West, Studio 277, Toronto ON M5V 3A8
---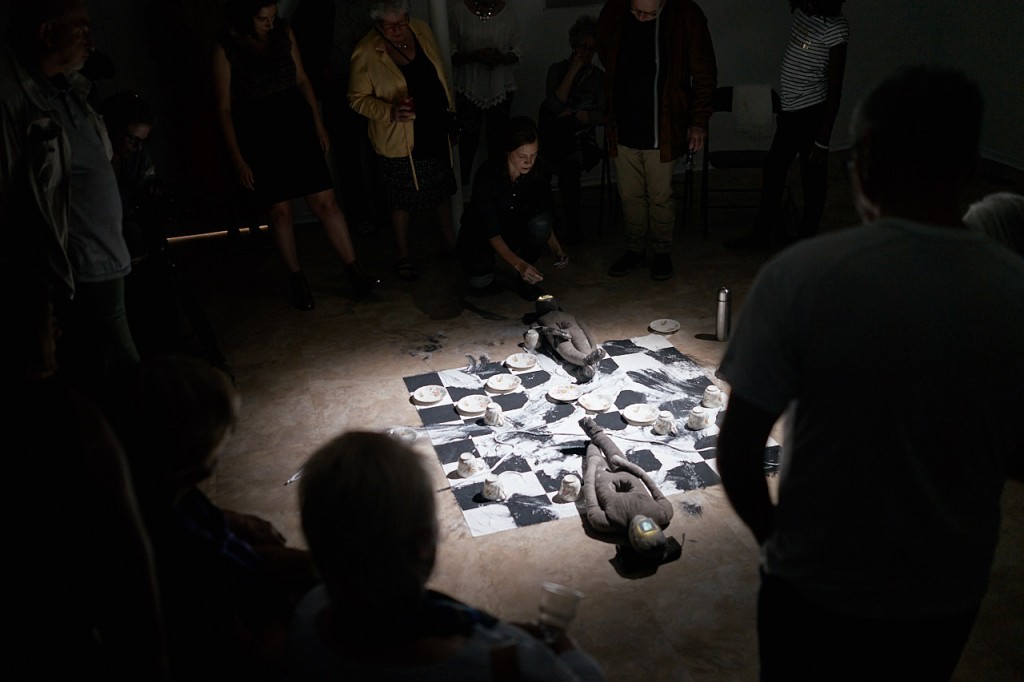 Mariana Lafrance, En aval d'ici en amont de maintenant, in performance at CAVA on August 2017.
About FRAGILE
In 1987, BRAVO and curator Marc Charbonneau created the exhibition Les accents d'inquiétantes étrangetés around the linguistic identity of Franco-Ontarian artists. The last and only study questioning the practice of visual arts in the Francophone minority community (Rachel Gauvin and Marc Haentjens) dates back to 2001: a hundred artists are identified, including 17 under 40 years old. Where are we today ?
20 years later, BRAVO and curator Salomé Viguier take up an exhibition project by sending out a call to emerging Francophone artists in Ontario.
Following the 40 proposals received, 6 were selected to form the Fragile temporary exhibition presented for the first time in Ottawa between January and June 2017.
Relying on the idea that the curator's practice is a conversation, and taking up Dominique Gonzalez-Foerster's statement « Sometimes I think art and conversation are exactly the same thing » (The conversation Series 12 Dominique Gonzalez Foerster – Hans Ulricj Obris), the curator invited Francophone emerging artists to explore the question of Francophone identity and its presence in their creation.
Since 2016, the exhibition has been presented at G101 in Ottawa, at CAVA Edmonton, at the WKP Kennedy Public Art Gallery in North Bay, and ended their tour at Thunder Bay Public Art Gallery on June 2, 2019. For the closing of the exhibition tour, Le Labo is happy to welcome Salome Viguier to share her experience of this artistic tour and launch the catalog.
About Salomé Viguier

With a degree in Art History and a Master in Arts Management from the École Nationale des Arts et Techniques du théâtre, Lyon France, Salome Viguier has been professionally involved with non-profit organizations in Europe and in Canada for almost 15 years. Sensitive to the social impact of the arts, she is particularly interested in practices that question the identity and role of artists and spectators in society and the integration of art in the public space.
In parallel with her role as a manager, particularly with Le Labo and, later, with the ATSA, Quand l'Art passe à l'action, Salomé pursues her practice of art critic first as a collaborator for the magazine Liaison, and, as a lecturer, then as an exhibition curator. She is now a cultural advisor at the Conseil des arts de Montréal, and is in charge of developing and supporting new artistic practices, street and circus arts and the multidisciplinary sector, while supporting the deployment of inclusive practices within the Montreal arts community.