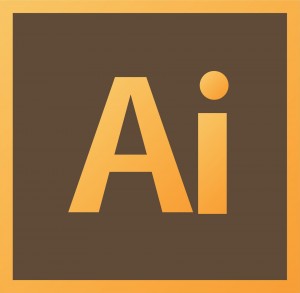 ADOBE ILLUSTRATOR
Introduction to digital illustration
Instructor: Carolina Reis
Thursday March 24 – 6-9 PM
Members $40 / Non-members $65
This course is an introduction to digital painting at the beginner and intermediate level. Unlike image editing softwares, Illustrator allows you to create vector graphics, while offering a vast number of graphic design options such as logos, icons, technical drawings, and complex graphics. It also allows you to easily combine images and texts and create page layouts.
Workshop Objectives: At the end of the workshop, participants will be able to use the program to create successful visual projects and will have gained sufficient experience to further explore Adobe Illustrator's advanced features.
Workshop Overview: Participants will create a composition combining images and texts. At the end of the workshop, participants will have gained a good understanding of the software's options for manipulating images and vector graphics.
About the Instructor: Carolina Reis is a designer and artist. Her work has been showcased in numerous events (Montreal: Jeunes Créateurs; Belgium: Musée de la Mode (MoMu); Netherlands: Dutch Design Week; Lisbon: Biennale de Design; Frankfurt: Museum für Angewandte Kunst; Toronto: F.A.T. Fashion Art Toronto).
She has given several workshops on vector painting and has recently become an Adobe Certified Expert. She received two grants from the Ontario Arts Council in 2015. The first grant was given to her as a Fine Crafts Artist for her creative project; the second, for her work as an Artist-Educator in a school setting.
___
Members of Le Labo are offered preferred rates. To become a member, click here.
All Le Labo workshops are led and supervised by experienced artists who have had artistic training.
Rates-Accessible Customer Service Policy:
Workshop rates vary depending on the cost of the workshops.
Le Labo is aware of the independent artists' financial realities, and therefore offers its members 1 to 2 spots in each workshop at a rate of $10 per half-day session or $15 per full-day session. Please contact us for further information.
Members who would like to enjoy this rate will need to commit to 2 hours of volunteer work for Le Labo on half-day sessions.
Payment Methods:
Registration is not final until after the payment has been made and received before the deadline of each course. Accepted payment methods: Cash, cheque and Paypal (non-redeemable $2.50 handling fee in the event of cancellation).
Cancellation Policy:
If you choose to withdraw from a course before the registration deadline, a $20 administration charge will be deducted from your refund. No refunds will be made after the registration deadline.
Le Labo reserves the right to cancel any workshop 7 days prior to its start date if the minimum number of participants is not met.