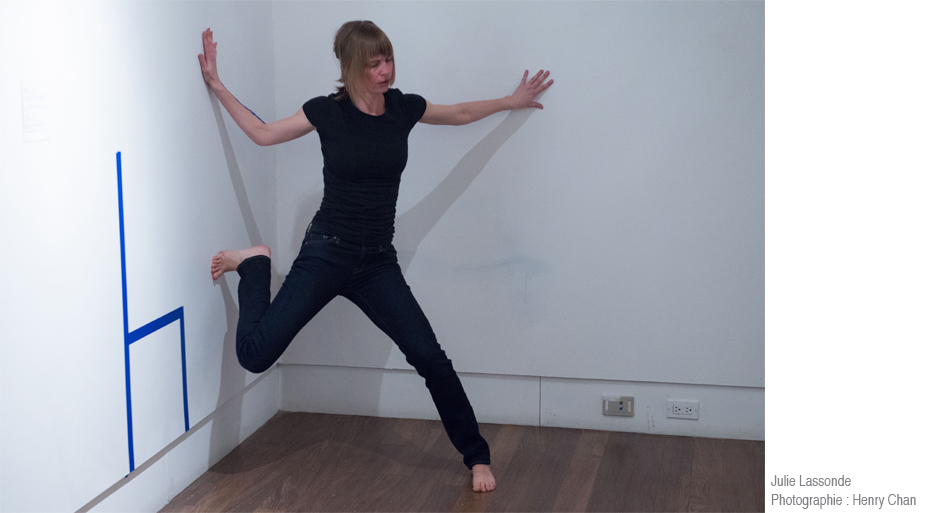 Wednesday, October 7th 2015
6-8 PM
568 Richmond Street West
Toronto ON M5V 1Y9
FREE AND OPEN TO ALL
Originally from Montreal, Julie Lassonde is a performance artist and improviser interested in gender, socio-legal norms and performativity. Trained in corporeal mime, she also studied law at McGill and UVic, publishing "Performing Law" (2006). The Ontario Arts Council supported her work. She was an artist in residence at the Osgoode Hall Law School (2014-2015). She is currently Chair of Le Labo's Board of Directors in Toronto.
Through pictures, sound recordings and videos, Julie will present an overview of the last fifteen years of her work. She will explore some of the themes that has fuelled her work throughout the years, like the concepts of permission and (im)balance. She will describe her creative process methodology incorporating short narrations, working on movement and object manipulation, that are often adapted to the chosen performance space. The public will have the opportunity to ask questions and discuss the work of the artist throughout the presentation.
---
About the "Membre du Mois" event

The "Membre du Mois" is a free event open to the public in which one of the members of Le Labo will be honoured. The guest of honour will have "carte blanche" to present their work, past, present and/or future, as well as what motivates them in their pursuits. A friendly and casual occasion, each "Membre du Mois" event is a unique opportunity for members and the public to come together and share ideas and projects.