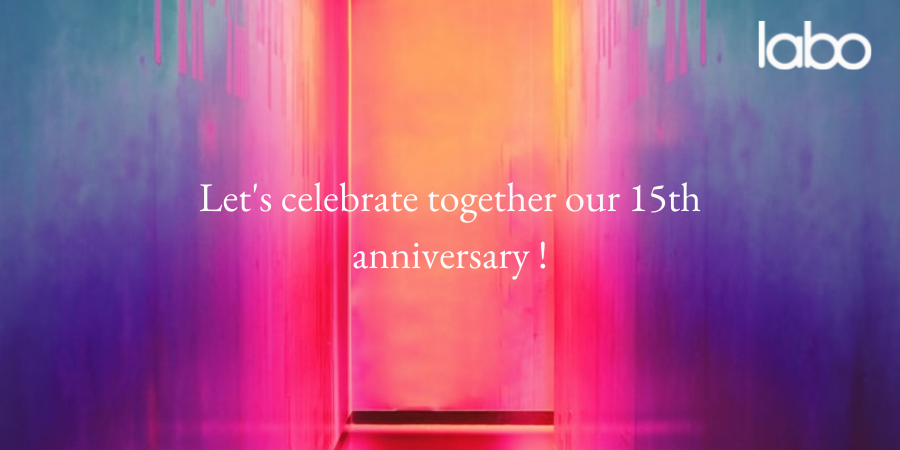 To mark this 15th anniversary, we have proposed a hybrid program for the 2020/2021 and 2021/2022 seasons. Together, with the members of our community, we have built a program that invites you to introspect, to pause, to appreciate the artistic path we have taken over the past 15 years. By the way, what was Le Labo when it started?
Le Labo was officially born on March 15, 2006 under its incorporated name Le Laboratoire D'art – Le Labo Inc. and is located in Toronto's Distillery District.
The idea was born a few years earlier in 2001, from the perseverance and vision of filmmaker and producer Babek Aliassa, who wished to provide francophone artists seeking experimentation with an autonomous space for gathering and creation in Toronto. Starting in 2001 and continuing for three years, with the support of the Bureau de regroupement des artistes visuels de l'Ontario (BRAVO), Babek gathered his fellow artists around him, notably Paul Walty and Joseph Muscat, organized meetings, spent many days and nights developing and writing the project to convince the funders of its importance. Then came two important grants: one from the Trillium Foundation and the other from Heritage Canada, making it possible to move from dream to reality. In 2004, it was time for the artists to take charge of their association and put into practice what had been imagined in the previous years: creation of a visual and legal identity, development of projects and collaborations, setting up training sessions, etc.
Nicole Croiset, Dominique Banoun, Alex Loukos, Joseph Muscat, Denis Leclerc, Marc Audette, Mireille St-Cyr, and Dante Lacarde, among others, got the center up and running. Le Labo officially seceded from BRAVO in 2006 to become an autonomous and officially incorporated organization, and has been supporting media arts incubation, innovation, creation and production in Toronto ever since.
An original hybrid program!
May 2022- GROUP exhibit – 1st edition of our member's Cadavre Exquis
Unveiling of the works of the 16 artists on Friday, May 13th!
With Madi Piller, Samuel Choisy, Denis Taman Bradette, Murielle Jassinthe, Paul Walty, Marc Audette, Maria Legault, Marcel Grimard, Carolina Reis, Nelson Eduardo Vasquez, Éveline Boudreau, Denis Leclerc, Ama Outtara, Marc Lemyre, Jean-Christophe Foolchand, Sophie Dusmeny
May 2022- PROJECTION Sphère
This Saturday morning, May 14th at Le Labo, in the presence of Laurent Vaillancourt and Babek Aliassa, we will dive into what could be called the very first collaborative project of Le Labo Sphères – Ontario World Tour. A film capturing a journey of thousands of kilometers through Ontario, documenting Vaillancourt's creative process under the eyes of Babek Aliassa.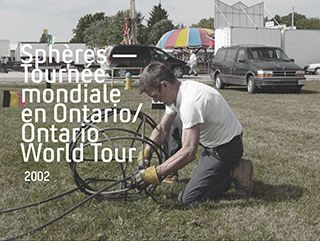 February 2022 – AN URBAN TOUR « Mosaïque Éphémère »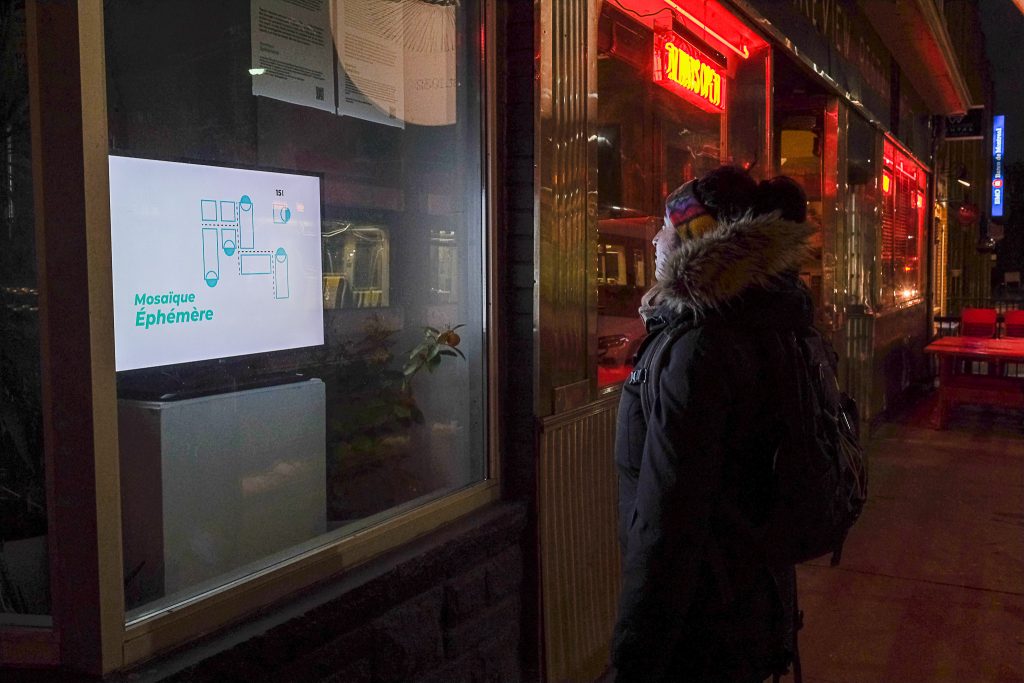 February 2022 – A VIRTUAL TOUR « Troisième Langue/The Third Tongue »
September 2021 – A PERFORMANCE TRAIL « Un Toronto Situationniste »
June 2021 – VIRTUAL EXHIBITION « Regarder en arrière, pour aller de l'avant »