You missed our event this weekend? Catch up now to discover the 5 short films on our Vimeo channel.

Saturday 26th of February, from 6:00pm until midnight
Mosaïque Éphémère was thought as a momentary urban journey.
A promise of artistic love at first sight and the discovery of multiple French-speaking talents through 5 short films (including one on Vimeo).
On the night of Saturday, February 26th, 2022, from 6:00 pm to midnight, sleepless and curious strollers were invited to stroll through downtown Toronto from East to West, from Queen Street West to Dundas West, in a quest inspired by Nuit Blanche. Behind this winter stroll, wrapped in warm clothes, we want to offer the public the opportunity to see our city's windows come alive with media works. Rather than giving a theme during this month that honors the heritage of Black communities, Le Labo questioned the artists with this question:
« What brings us together rather than what makes us different? »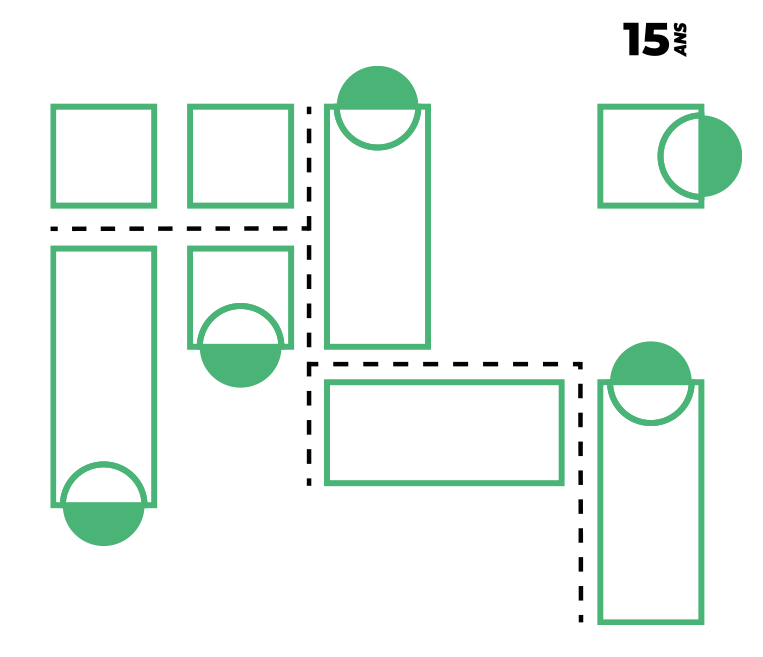 Each of the short films of a maximum duration of 4 minutes offered us an alternative approach, sometimes critical, of our current society and its absurdities.
Ces installations hybrides hors-les-murs ont permit non seulement d'initier le grand public à l'art médiatique mais aussi de mettre en avant les artistes francophones à Toronto et de participer au retour de la vie dans les quartiers. D'ailleurs chaque lieu a été choisi avec une attention particulière à la vitalité de la francophonie dans cette grande ville vibrante, Toronto.
This event is part of our special 15-year anniversary program of Le Labo curated by Thom Sokoloski.
The path was geotagged on the Driftscape mobile application.
Artists of the program
Pascaline Le Bras (Toronto), Hanane Bendisari (Toronto), Raymond Aubin, Soro Zana (Ottawa) et SYLLAD- Sylvie Rochette, Ladislas Kadyszewski (Montréal) et en bonus de manière virtuelle Michael Promeneur (Toronto).
Titles of the short films
Layers – Pascaline Le Bras
Equal – Hanane Bendisari
Papa, apprends-moi à dessiner – Raymond Aubin et Soro Zana
Raciel – SYLLAD (Sylvie Rochette et Ladislas Kadyszewski)
And as a bonus Processus créatif d'un projet avorté by Michael Promeneur
Discover our four stops

La Palette, 492 Queen St W, Toronto, ON M5V 2B2
La Boulangerie, 1134 Dundas St W, Toronto, ON M6J 1X2
Franglish Gourmet Food, 1317 Dundas St W, Toronto, ON M6J 1X8
Le Baratin, 1600 Dundas St W, Toronto, ON M6K 1T8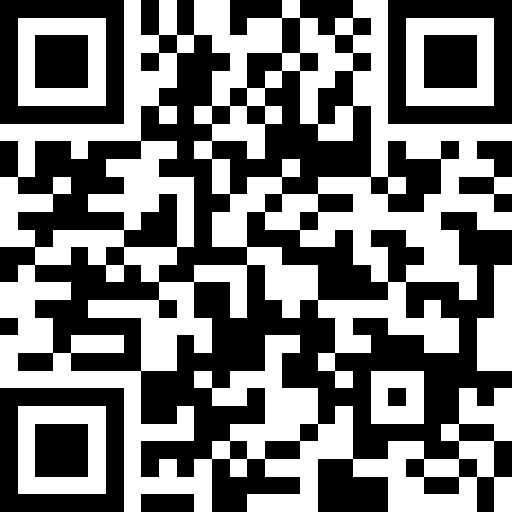 Discover more about our artists
Pascaline Lebras
Pascaline is an independent photographer. Nature and travel were her first source of inspiration, later developing an affection for photojournalism. With a deep connection to music and dance, her work has evolved in recent years with a particular interest in artistic portraits and cinematography.
Hanane Bendisari
Hanane is an emerging self-taught writer, actress and director, of multiple immigrant backgrounds, driven by a sense of urgency to tell stories by creating audiovisual works that bear the stamp of her personal and shared feelings. In fiction, Hanane makes it a point of honor to keep the real as a point of inspiration. In documentary, she aspires to touch and inspire, through the characters and their stories. Behind her works, lives the desire that her films be useful, that they confront hidden and taboo realities. Her creative guideline: accessible works that break through indifference and provoke reflection and emotion. Attracted by documentary and fiction, reality and imagination, Hanane likes to convey social and societal messages through these two audiovisual categories. The artist has to her credit 3 short films dealing with the place of women in the race for sexual equality, the self-destruction of the rank of women in society, as well as the impacts of social networks on youth and human relations.
Raymond Aubin
Raymond Aubin is an independent visual artist. For the past fifteen years, he has presented his work regularly in solo and group exhibitions. His works are part of the Loto-Québec collection and the World Affairs Canada collection. He has received three grants from the CALQ. He holds a bachelor's degree in arts and design from UQO, for which he received a mention of excellence from the dean of studies
Soro Zana
Soro Zana is a painter and sculptor from the Korhogo region in Côte d'Ivoire. After his secondary education, the artist trained at the National School of Fine Arts in Abidjan. After years of teaching plastic arts in high school in Côte d'Ivoire, Soro Zana moved to Canada to embark on a new stage in his life and career. There he discovered the Franco-Ontarian art scene.
SYLLAD (Sylvie Rochette et Ladislas Kadyszewski)
SYLLAD is an artistic duo formed a few years ago by the sculptor Sylvie Rochette and the artist photographer Ladislas Kadyszewski. After many years of practice in their respective fields, they chose to work together because of the complementarity of their practices, their values, their sensitivity and their interest in tackling themes that question our presence in the world. The tree becomes the central symbol of this reflection of a multimedia approach.
Michael Promeneur
Born in 1992, Micah Urie Promeneur is a French director of Guadeloupean origin. After studying in France and a school of communication and public relations, he first worked as a community manager at the Cannes Film Festival. Canada, United States, French West Indies, Spain, England, he is a lover of civilizations.
---
Le Labo would like to thank all the shopkeepers who helped us in this project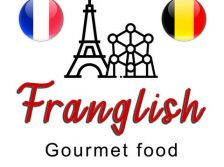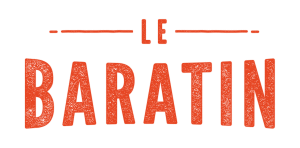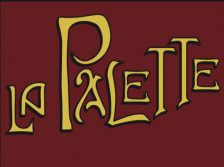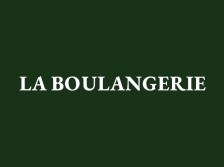 We would like to thank the Canadian Council for the arts, as well as Canadian Heritage for their support.