Between September 29th and October 12th at Le Labo
Le Labo is pleased to host a preview of « Never Grow Up », an interactive kinect installation by artist @imagefatale (Karen Vanderborght): an experience that invites the audience to dance in a crazy rhythm game with a rather clumsy clay figure. « Never Grow Up », aims to raise awareness of the psychological trauma that child abuse can cause.
With a colorful and jovial universe, « Never Grow Up » celebrates the traditional games of childhood, by having its audience interact with their own inner child. This self, which refers to our dear and personal being, is personified in the game by a comical figurine*. Who, like a life companion, accompanies us in our evolution within the game.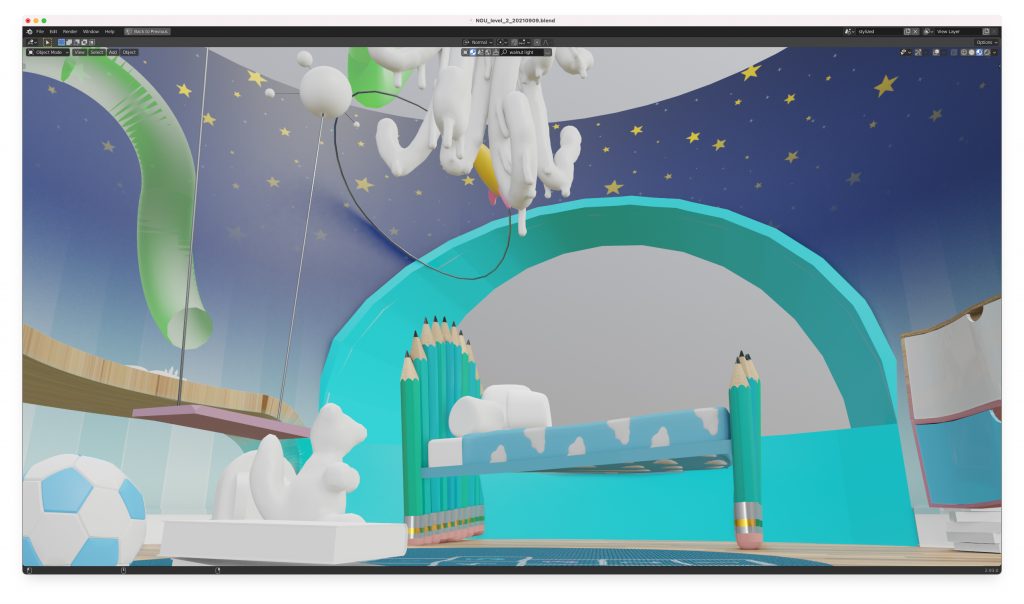 Despite a playful, warm and fun atmosphere, traps are sprinkled throughout the player's progress, so a toxic threat infiltrates. In what form?
You'll have to play to find out!
This tangy*, yet quirky world sheds light on a childhood trauma that at least one in four people have experienced. However, far from victimizing, this game values and highlights the resilience of children and invites us to see childhood wounds in a different light: that of the superhero powers that are hidden in every child.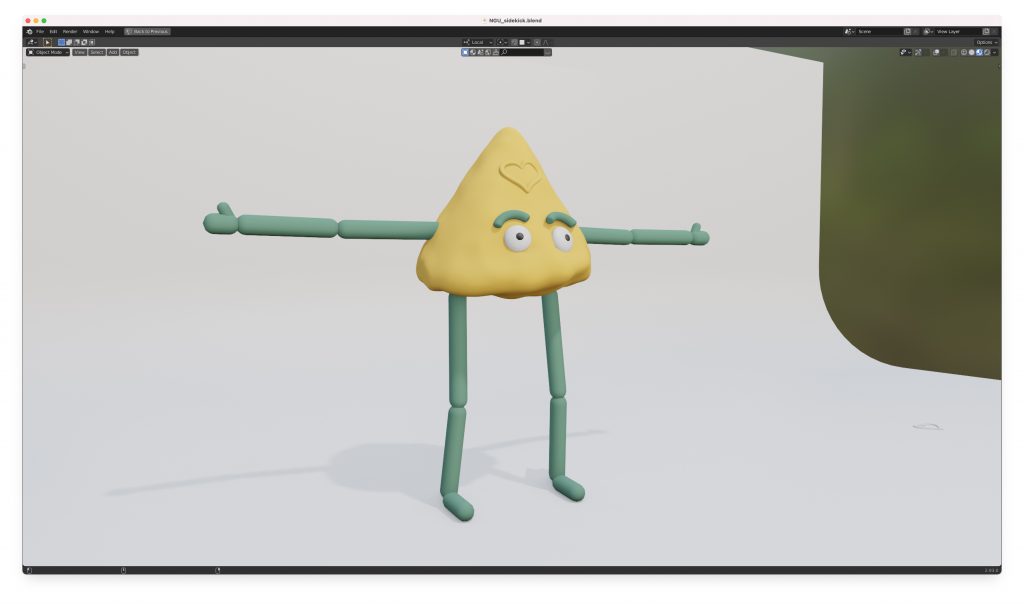 ---
Event Location:
Le Labo, Studio 277, 401 Richmond West, Toronto
From September 29th to October 12th, 2021
10am – 6pm Wednesday to Friday
12pm – 5pm Saturday
Registration required (Covid19 protocol) on Eventbrite
Tours last approximately 30 minutes.
The KRAKlab Collective and the Lab team will be there to welcome you and guide you through the experimentation.
Virtual opening on Zoom :
Thursday, September 30, 2021
6pm – 8pm online
Registration required on Eventbrite to receive the link.
---
THE ARTIST
Karen Vanderborght studied at the LUCA School of Arts in Brussels and inherited her surrealist imagination from her native country. Her multi-platform career spans from the Brussels underground media art scene to creating documentary content for Canadian broadcasters and international organizations. His exploratory spirit makes him embrace new technologies such as virtual and augmented reality to renew the oldest of human stories.
Follow Karen Vanderborght on social media !
Instagram : @imagefatale
Facebook : https://www.facebook.com/karen.vanderborght
Twitter : @Ka_twiet
http://www.tekaren.com

The artist's collective
facebook : @krakxr – https://www.facebook.com/krakxr
Instagram : @krakxr 
Twitter : @krakxrco
---
« Never Grow Up » was made possible with the support of the Ontario Arts Council (OAC) and the Canada Council for the Arts (CCA). And also with the help of valuable technical partners such as Masterpiece Studio, Flipside XR and the hosting of the Media Art Lab.
---
Please note that events organized by Le Labo may be documented by photographs and videos. These images may be used by The Lab for promotional, advertising and educational purposes.
By participating in our events, you consent to allow The Lab to document and use your image and likeness. However, if you do not want us to use a photo or video of you or your child, please feel free to let us know when you arrive at the event.
You can also contact The Lab's marketing and communication office: com@lelabo.ca