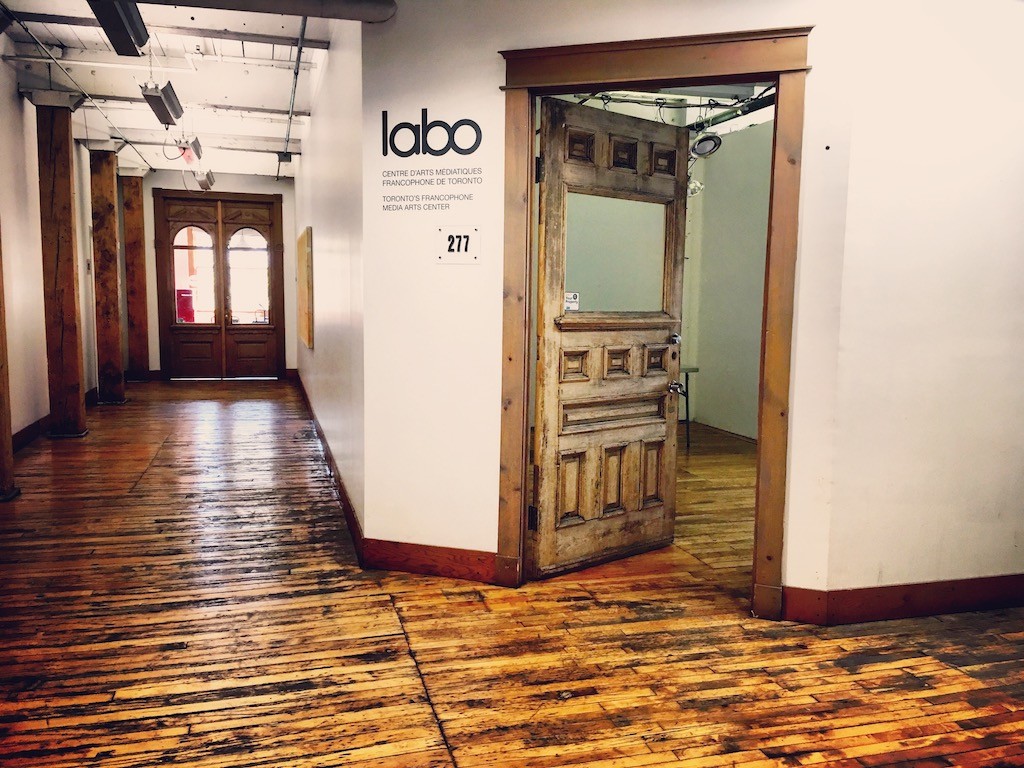 LONG TERM RENTAL
Our space is open for rental including its gallery, and shared office spaces. The 9.76 m2 gallery rate is $ 1,150 per month and includes access to the internet. The office space varies between $ 400 and $ 600 depending on the size of space used and the number of hot desks and also includes access to the internet, as well as use of meeting area, fridge, kettle and, microwave.
For more information, please contact us at info@lelabo.ca.
SHORT TERM RENTAL
Our office/meeting space and gallery can be rented for private events, meetings, exhibitions, rehearsals, castings, photo shoots, performances and video projections, among others.
For availability and bookings, please contact Samuel Choisy at benevoles@lelabo.ca.
BOOKING CONDITIONS

Rental fees
1/2 day – 4h: $ 180
1 full day – 8h: $ 360
1 week 7 days: $ 1500
Rental fees / for PRO and CONNAISSEUR members (50%)
1/2 day – 4h: $ 90
1 full day – 8h: $ 180
1 week 7 days: $ 750
Restrictions
Minimum rental of 4 hours slots for a minimum cost of $ 180.
Technician, support staff and equipment is not included.
The space should be left the same way it is found. A fee of $ 200 will be deducted from the refundable deposit if the space is not found in proper conditions.
Rental policy
Total payment and a refundable deposit of $ 200 are due upon reservation. Reservations cannot be garanteed without payment.
Accepted payment method
Cheque payable to Le Laboratoire d'Art Inc., credit card and cash (exact change in person).
Cancellation policy
10% administrative fees for cancellations with more than 48 hours notice prior to the date of reservation.
50% of the rental cost will be charged for less than 48 hour notice prior to the date of reservation.
Floor plan