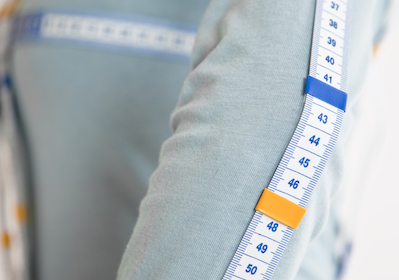 Carolina Reis
- Interdisciplinary Artist -

I am an artist who uses techniques and materials specific to design, such as textiles, clothing, knitting and video animation to create conceptual works about the relationship that human beings have with material culture, that is, objects of daily use, in particular clothes. I am inspired by the unique properties of textiles, its ancestral techniques and the way in which the thread is linked and entangled into flexible structures as a means of expression to examine the connections between body, ego, appearance, individuals and society. My artistic practice is rooted in research and motivated by a deep desire to raise awareness to the customs of our culture that go unnoticed but which condition our lives. I hope to awaken new ways of seeing the world and share moments of wonder that would free us momentarily from everyday life.
Having lived in Montreal for over 10 years, I acquired two Bachelor's degrees in Graphic Design and Fashion Management and Design at the Université du Québec à Montréal (UQAM) and worked as a teacher assistant at UQAM. A Fellow of the Montreal Fashion Foundation, I went to Europe to take a Master's degree in Conceptual Design at the Design Academy Eindhoven in the Netherlands. My work has been featured in numerous events and exhibitions in Montreal, Belgium, the Netherlands, Portugal, Germany, France and Toronto.
With a multidisciplinary experience and an interest in technologies, I started working at Le Labo in 2012 shortly after my arrival in Toronto. To my great surprise, I discovered a dynamic and diverse francophone community that I am happy to be a part of and to contribute to the development of education, culture and artists.