This eposide by Léonie Beaulieu in collaboration with Texgate_4.13 and produced by Fix Point, was recorded around the closing event of the exhibition in December 2018 featuring Francophone-hybride, a film by Jacquelyn Hébert, and, a discussion exploring the politics of bilingualism in the presence of Dominique Denis.
CURATOR: CAROLINA REIS
October 4 – December 12, 2018
A WORD FROM THE CURATOR
« La troisième langue / The Third Tongue » is a media arts event that will start with a screening of several short films, followed by an exhibition in October and that will be concluded with a panel discussion about the topic of the third tongue in December.
A third tongue is a language that emerges from the coexistence of two languages. This language can only be spoken and understood by individuals living in that particular bilingual context because they have, at least, partial knowledge of both originating languages. This curatorial project, commissioned by Le Labo, stems from extensive research about the production practices of Francophone Media Artists, especially those living in linguistic minority contexts. The intention of this research was to put aside notions of artistic expression and go beyond strict categorizations of artistic discipline as a way to address questions about identity and Francophone art.
---
1 – SCREENING: Short films co-presented with Vtape  
October 4  2018, 6:30 – 7:30PM (followed by a Q&A session and a cocktail)
ARTISTS: Lise Beaudry, Louise Bourque, Daniel Cockburn, Marie Dauverné, Jean-Marc Larivière, Maria Legault et Nadine Valcin
LOCATION: Bachir/Yerex Presentation Space, 401 Richmond Street West, Suite 440
Everyone attending the screening will receive a coupon for a discount on tickets to Cinéfranco, international Francophone Film Festival, that runs from October 5th to 13th 2018.
PROGRAMME :
A little prayer (H-E-L-P)
Louise Bourque
8:00 2011
Des poussières de toi
Jean-Marc Larivière
4:00 2012
La Vie en Pellicule
Lise Beaudry
5:00 2008
Brother Tongue / Langue Fraternelle
Daniel Cockburn
15:46 2006
Marie Minou Miaou Miaou
Maria Legault
5:55 2008
In between / Entre deux
Nadine Valcin
8:00 2009
Les crevasses foisonnent de miniatures hérétiques / Crevasses abound in heretic miniatures
Marie Dauverné
8:18 2015
---
2 – EXHIBITION: D. Taman Bradette et Marie Dauverné  
October 6 to December 12
EXHIBITION DATES : October 6 – December 12, 2018
LOCATION: Le Labo, Studio 277 – 401 Richmond St. West,  Toronto ON M5V 3A8
REGULAR GALLERY HOURS : Thursday – Saturday, 1PM-5PM (or by appointment)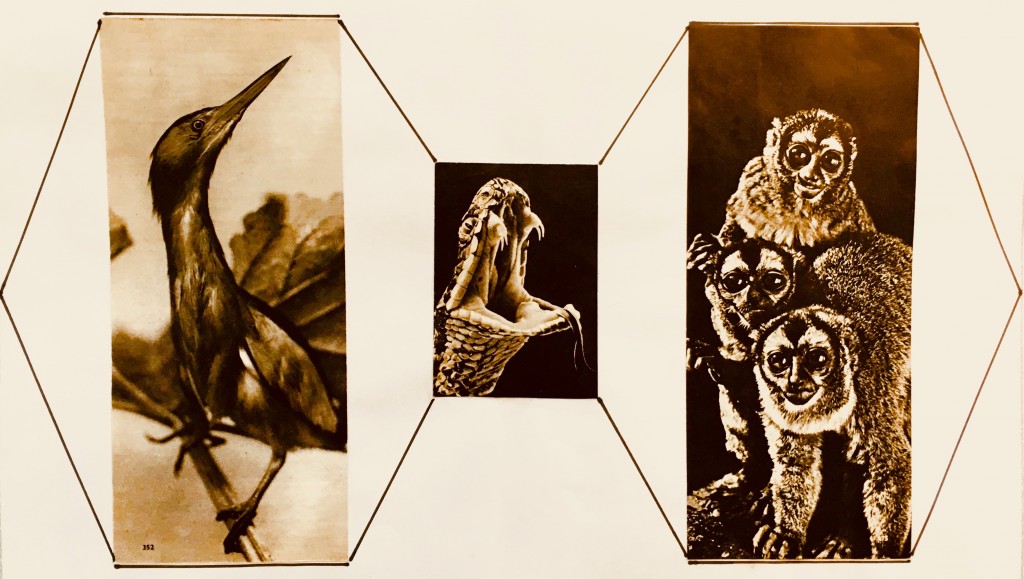 ---
OPENING RECEPTION: Saturday October 6, 4-6PM
Artists in attendance
LOCATION: Le Labo, Studio 277 – 401 Richmond St. West,  Toronto ON M5V 3A8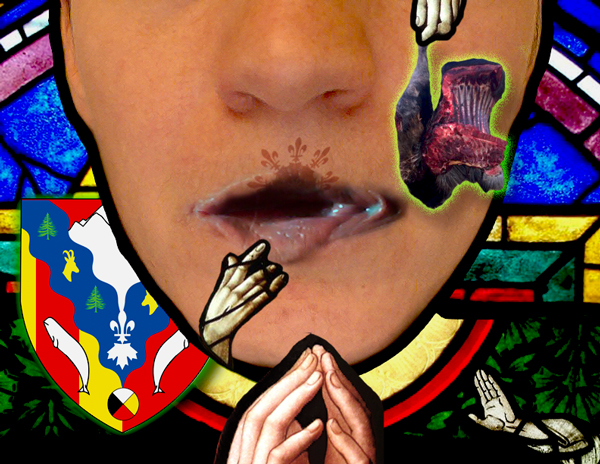 ---
3 – PANEL DISCUSSION AND CLOSING EVENT: « La troisième langue / The Third Tongue »
Projection of the documentary short film « Francophone-hybride » by Jacquelyn Hébert
Friday, December 7th 2018 6:30 – 8:00 pm
LOCATION: Le Labo, 401 Richmond St. West, Studio 277, Toronto ON M5V 3A8
For the closing of the La troisième langue / The Third Tongue project, as well as to celebrate the holiday season at Le Labo, we are organizing a panel discussion on the Francophone linguistic minority, its originality, its singularities and many facets. For this, we invited Dominique Denis and Jacquelyn Hébert to participate in the discussion, which will be moderated by the project's curator, Carolina Reis.
We invite Francophones, Francophiles and Anglophones to come and see the short film by Franco-Manitoban artist Jacquelyn Hébert « Francophone-hybride » and to participate in our discussion on linguistic identities and hybridizations.
The discussion will be followed by a cocktail to celebrate the holidays.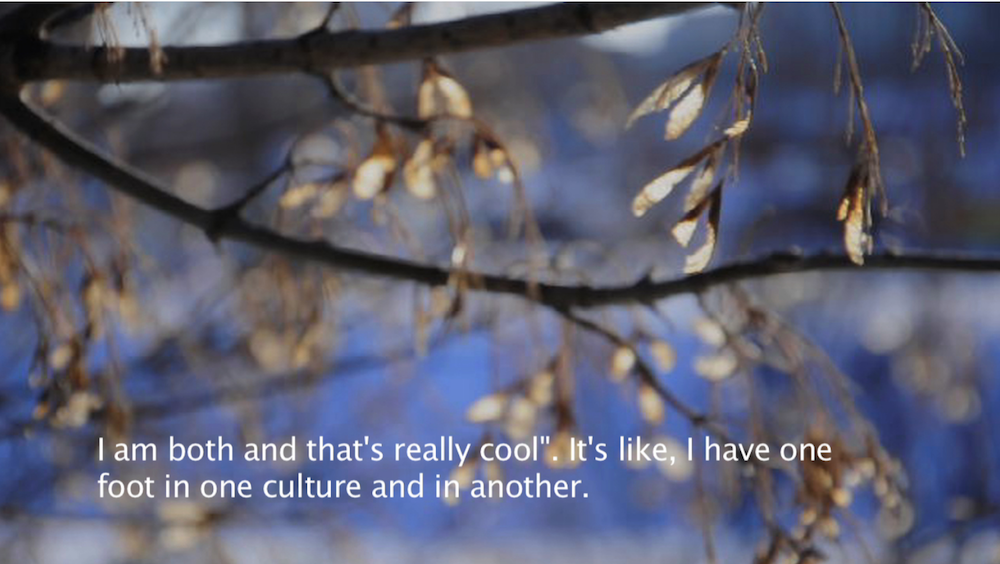 ---
ABOUT THE ARTISTS
LOUISE BOURQUE
Louise Bourque is an Acadian French Canadian filmmaker who recently relocated to Montreal after 25 years of absence, twenty of which were spent in the United-States where she taught cinema. Her films have been screened in fifty countries across five continents and broadcast on PBS and the Sundance Channel in the United-States as well as on Radio-Québec in Canada and SBS in Australia. Bourque's work has been presented in museums and major galleries worldwide and screenings at international festivals. Over the years, Bourque's films have received several awards and honors and she has been the recipient of many prestigious grants for her work.
MARIE DAUVERNÉ
Transnational alpine animal, I am a videographer based in Montreal. I tell small stories in the form of video tales with an autofictive twist, to try to debunk some taboos on relationships, family, sexuality, colonialism. Amateur of sounds, found objects and images, and things handmade, my projects have been exhibited in artists' centers since 2008 and are part of official selections for emerging and international film festivals in America and Europe. I also teach visual arts in post-secondary and offer community art workshops.
MORE INFO : www.mariedauverne.com
DENIS TAMAN BRADETTE
Denis Taman Bradette is an artist and educator based in Toronto and in Northeastern Ontario near Cochrane. During his MFA at University of Ottawa, he focussed on works connected to the elements, queer ecology, time, autobiography and the Anthropocene. Denis participated in the Ontario Arts Council's Artist in Education program for many years providing mixed-media art workshops to elementary students in classroom settings. He is currently working on two art and education projects: climate change awareness through art for students in the school systems of Ontario called « Way-Station » based in Cobalt, in Northeastern Ontario and in Toronto. The other initiative is an online\real-world gallery and cultural production project called « Sa_te_lit ». Denis also volunteers weekly at a local homeless drop-in centre in downtown Toronto providing informal art workshops to the visitors and clients
JEAN MARC LARIVIERE
Born and raised in Hawkesbury, Ontario, Jean Marc Larivière studied mathematics and physics, in Toronto, before devoting his energies to writing, music, theatre and filmmaking. His films, both independent productions and for the National Film Board of Canada, have been screened in Canada, the USA and Europe. He presently lives in Ottawa.
LISE BEAUDRY
Lise Beaudry is a Franco-Ontarian artist originally from the rural region of Témiscamingue on the Ontario-Québec border.  Her work is influenced by the "lure of the local", as Lucy Lippard describes, the sense and pull of a space.  For Beaudry this is the land, geography and activities of the north. Her photographic and video work has been presented across Canada and internationally, including Les rencontres internationales de la photographie (Arles), Grant Gallery (Vancouver), ASpace (Toronto), Biennial of Young Artists (Romania), Ice Follies, (North Bay), Art Gallery of Hamilton, Art Gallery of Mississauga, and Pierre François Ouellette Art Contemporain (Montréal). She lives and works in Toronto where she teaches in the Art and Art History program at the University of Toronto in Mississauga.
DANIEL COCKBURN
Writer/director Daniel Cockburn has been making short films and videos since 1999; inhabiting a space between narrative film and experimental video art, they have been screened at over 80 festivals and galleries worldwide. In 2009, Pleasure Dome presented an international tour of a retrospective of his short works, and he was one of three directors selected from a worldwide call for the DAAD's six-month filmmaker residency in Berlin. Drawing from the precedents of contemporary artist/filmmakers such as Miranda July (Me And You And Everyone We Know), Cockburn's feature You Are Here takes the techniques and concepts he has honed over the last decade as a video artist with a penchant for narrative, and works them into a complex and unique cinematic structure.
JACQUELYN HÉBERT
Jacquelyn Hébert is an interdisciplinary artist whose work stems from an interest in historical, cultural and imagined narratives. Her recent artistic focus deals with the complexity of Canadian identity. In 2011, she was awarded a J.A. Bombardier Canada Graduate Scholarship from the Social Science and Humanities' Research Council (SSHRC) of Canada in support of her research-creation project Francophone-hybride. Jacquelyn's main artistic focus is installation and experimental documentary. She is interested in examining the spaces between our cultural expectations and the reality of lived experience. In her work, she also explores how digital media can intersect with the handmade, found or obsolete.
https://www.jacquelynhebert.com/
MARIA LEGAULT
Maria Legault is a performance artist that has hidden in brown paper bags, married a doll and stuffed crevices with pink icing. Her work has been exhibited extensively including at Forest City Gallery, Inter-Access, Galerie Sans Nom, Mercer Union, Nuit Blanche, Print Studio, Rodman Hall, Saw Gallery, Western Front and 7a11d in Canada as well as the Balkans Biennale in Serbia and the Castle of the Imagination performance festival in Poland. She was awarded the « Best Emerging Artitst Award » at the Untitled Art Awards in Toronto in 2005, the People's Choice Prize for Nuit Blanche in 2009 and funding from the Toronto, Ontario and Canada arts councils.
NADINE VALCIN
For more than fifteen years, Nadine Valcin has written, directed and produced programs, television magazines and documentaries. Among his accomplishments for the National Film Board of Canada are Black, Bold and Beautiful documentaries, A School Without Borders and À quand la justice. In 2016, her short experimental Heartbreak was one of 20 finalists from more than 1,700 submissions at the first TIFFxInstagram Shorts Fest at the Toronto International Film Festival. Today, she works on fiction as a filmmaker. She has directed three short films, is currently writing three feature films and is also developing a virtual reality experience.
We would like to acknowledge funding support from the Ontario Arts Council, an agency of the Government of Ontario.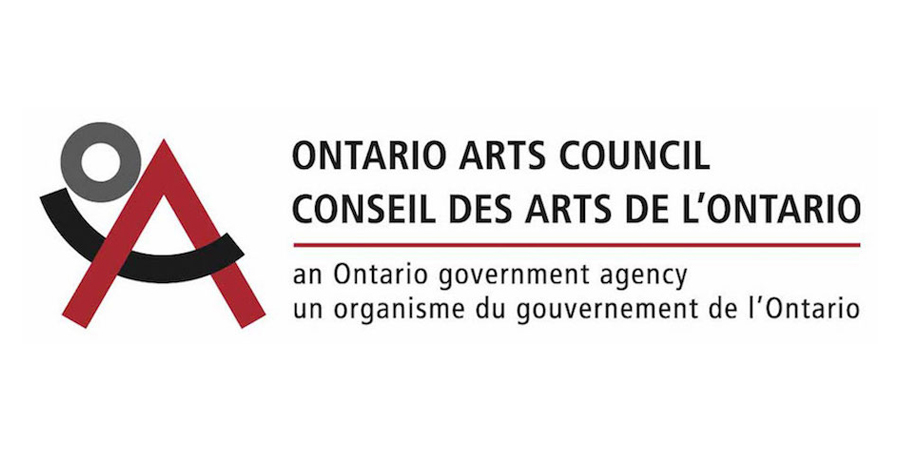 IN PARTNERSHIP WITH: VTAPE & CINEFRANCO