From December 10th to 18th, 2021, Le Labo organized a fundraiser in the form of a virtual silent auction to raise the sum of $1000: « For the love of francophone artists »!
A total of 26 Franco-Ontarian works were auctioned. The following artists were able to show their work: Carolina Reis, Joseph Muscat, Glen Charles Landry, Maria Legault, Martine Côté, Samuel Choisy, Shahla Bahrami and Pascaline Lebras.
With the purchase of a work, 50% of the profits were donated to le Labo. This is how we exceeded our goal to reach $1725! A big thank you to the artists who made this event possible and to the lucky collectors of Franco-Ontarian art!
With this money, we will be able to pay the artistic fees for two events in our 2022-2023 program.
Thank you to all of you!
---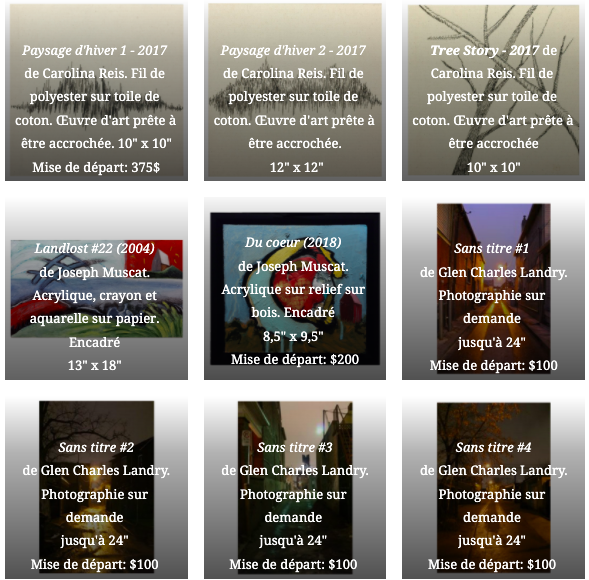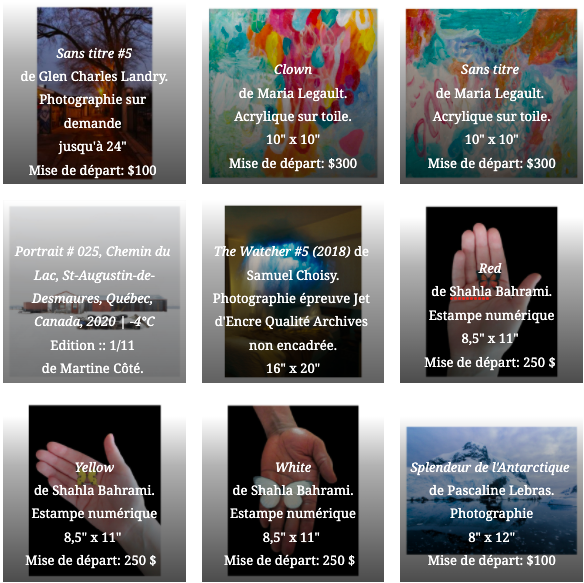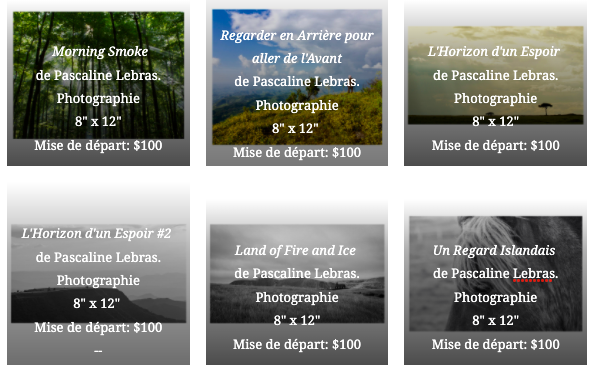 LE LABOS' SILENT AUCTION RULES:
The auction is open to anyone 18 years of age or older.
A bid is a promise to buy. Once submitted, a bid cannot be withdrawn
Each participant formally agrees to pay the amount he/she bid if it is determined, at the end of the auction, that he/she bid the highest amount.
50% of the proceeds from the auction will be donated to le Labo
Bids are in Canadian dollars and must be at least $20 higher than the previous bid.
The estimated bids for each item have been set by each artist.
No lower bids will be considered. Please note that there is no maximum bid. All items will be sold to the highest bidder.
Buyers will be contacted by email and/or Facebook during the week of December 21st, 2021 (until January 4, 2022) to finalize the transaction.
Buyers must come forward to take possession of their items by January 10th, 2022.
Le Labo's virtual auction ends on Saturday, December 18th, 2021 at 5:00 pm. All bids placed after this time will be considered void. .