*** Le Labo is currently looking for a volunteer interested in helping us organize our files and do some archiving work (and practice your French!)
Duration: Maximum of 3 months, two days a week.
Please send us your CV and a brief letter of intent to our Executive Director, Barbara Gilbert at direction@lelabo.ca
---
Join our team by volunteering!
Le Labo offers various volunteer opportunities:
Public events and exhibitions;
Technical and administrative assistance all year long.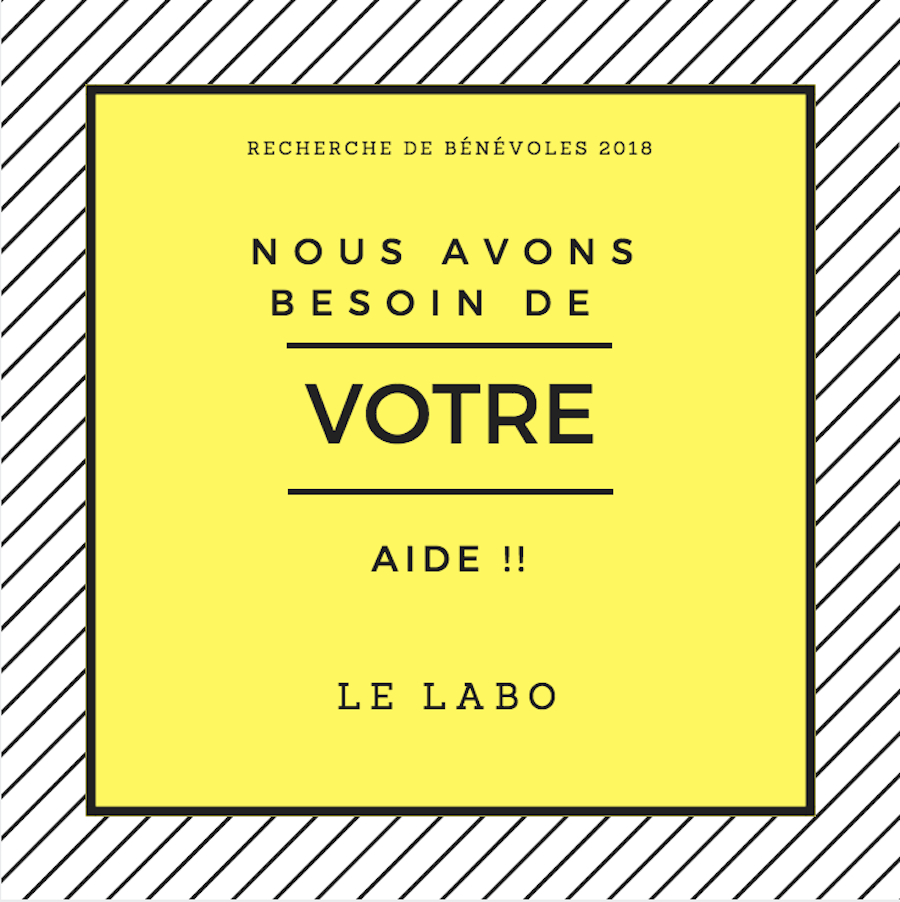 Our volunteers are a vital part our success. Le Labo would like to warmly thank all of the dedicated individuals that give their time, skills and resources.
Special thanks to Élodie Aignerel, Nacima Genot, et Marc Lemyre for their support.
If you would like to become a volunteer, please contact us at info@lelabo.ca.