Join our team by volunteering!
Le Labo offers various volunteer opportunities for public events and exhibitions as well as technical and administrative assistance all year long. Open to people wanting to utilize their French skills in an artistic work evironment.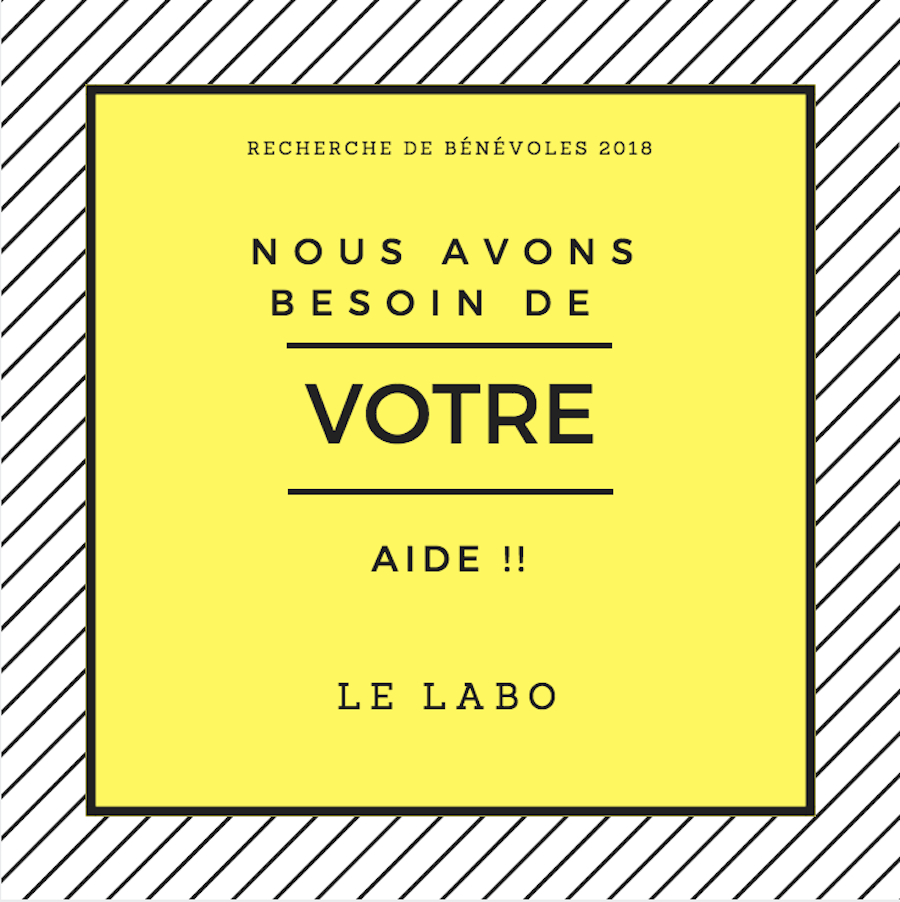 In order to assist us in the development of our programs, Le Labo is looking for media arts enthusiasts, people genuinely interested in francophone culture and exciting projects to join our team of dedicated volunteers. Whether you have artistic experience or are simply curious about media arts, or are a Francophone, Francophile or studying French, it does not matter. ALL are welcome!
 Volunteers get a chance to:
be at the heart of the artistic creative process
have the opportunity to meet invited artists and members
communicate and exchange in French
expand their network of professional and artistic contacts
The different assignments available to volunteers include:
Greeting the public and assisting in the organization of exhibition openings and other social events
Take photographs of the events and of the exhibitions – Distribution of promotional material
Proof reading French and English copy for immediate circulation
Technical support (painting, wall fixtures…) for the installation of works of art
Archival and administrative assistance
Do not hesitate to contact us for any information at info@lelabo.ca.
We will be happy to answer all of your questions.
Le Labo is an artist run center that is part of both the artistic and the francophone communities in Toronto. The objectives of Le Labo are to support the incubation, innovation, creation and production in media arts, as well as to promote the collaboration and the dissemination. Exhibitions, installations, residencies as well as workshops and conferences are part of our regular programming.
Here are our upcoming events we need volunteers to help us with:
---
Artists : Simon M. Benedict, Sonia Robertson
Curator: Guy Sioui-Durand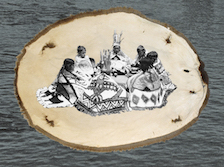 EXHIBITION
7 septembre – 12 décembre 2018
OPENING
Friday, September 7, 6PM-8PM at YYZ Artists' Outlet
ARTIST TALK
Saturday, September 8, 11AM at YYZ Artists' Outlet
YYZ Artists' Outlet, #140-401 Richmond St. W, Toronto, ON, M5V 3A8
Plus d'informations sur notre site web : http://lelabo.ca/fr/exposition-toronto-trialogue/
---
Artistes  / Artists : Lise Beaudry , Louise Bourque, D. Taman Bradette, Daniel Cockburn, Marie Dauverné, Jacquelyn Hébert, Jean-Marc Larivière, Maria Legault, Nadine Valcin
Curator: Carolina Reis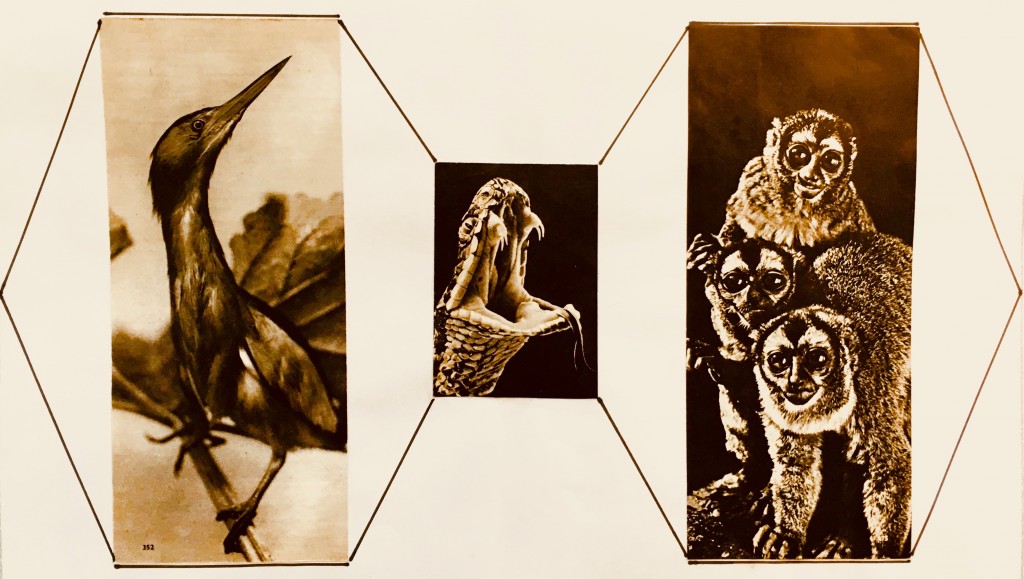 EXHIBITION + SCREENING
« La troisième langue / The Third Tongue »
 October 4 – December 12, 2018

SCREENING
Co-presented with Vtape
In partnership with Cinéfranco
Thursday, October 4, 2018
6:30PM – 7:30PM 19:30
(screening will be followed by a Q&A and a cocktail)
Bachir/Yerex Presentation Space, 401 Richmond Street West, Suite 440
OPENING
« La troisième langue / The Third Tongue »
Saturday, October 6th, 4PM – 6PM
Exhibition runs from Saturday, October 6th to December 12, 2018
Le Labo, 401 Richmond St. West, Studio 277, Toronto ON M5V 3A8
PANEL DISCUSSION AND CLOSING EVENT
Friday, December 7th at 6:30 PM
Le Labo, 401 Richmond St. West, Studio 277, Toronto ON M5V 3A8
More information:
http://lelabo.ca/en/the-third-tongue/
---
Nos bénévoles sont Nous tenons à remercier chaleureusement tous les bénévoles qui donnent vie au Labo. 
Our volunteers are a vital part our success. Le Labo would like to warmly thank all of the dedicated individuals that give their time, skills and resources.
Special thanks in particular to our volunteers: Sarah Delignies, Erica Chi,
Élodie Aignerel, Nacima Genot, and Marc Lemyre for their support.
If you would like to become a volunteer, please contact us at info@lelabo.ca.