Join our team by volunteering!
Le Labo offers various volunteer opportunities:
Public events and exhibitions;
Technical and administrative assistance all year long.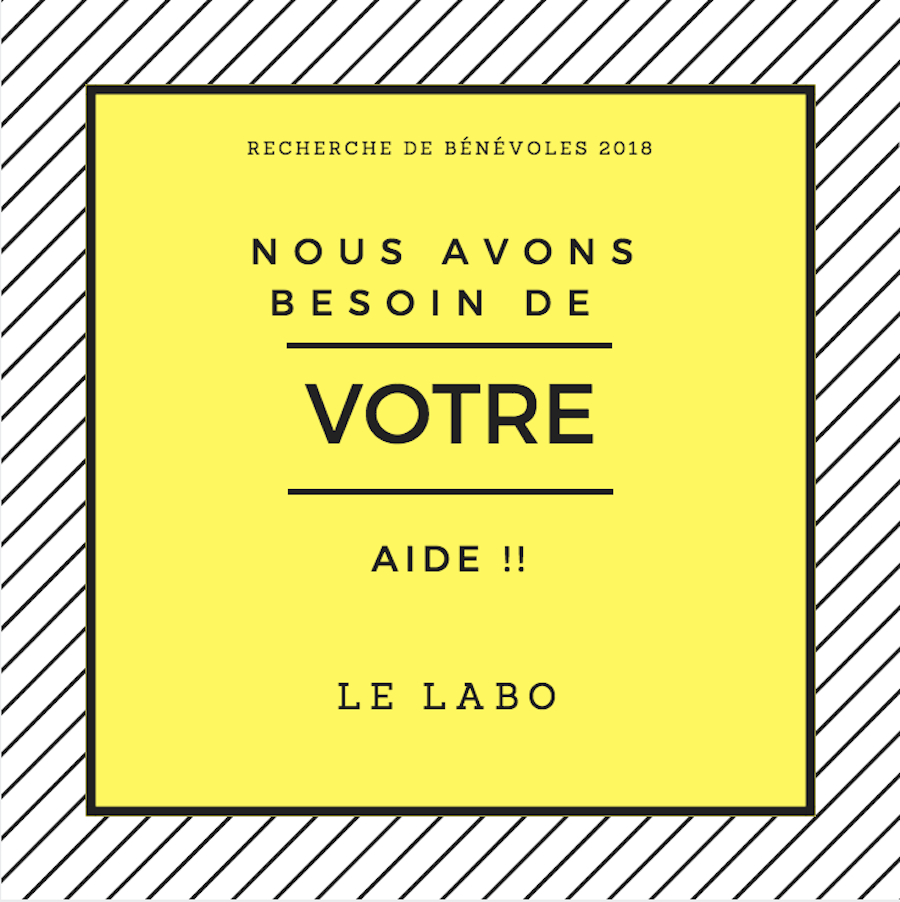 Our volunteers are a vital part our success. Le Labo would like to warmly thank all of the dedicated individuals that give their time, skills and resources.
Special thanks in particular to our volunteers: Sarah Delignies, Erica Chi,
Élodie Aignerel, Nacima Genot, and Marc Lemyre for their support.
If you would like to become a volunteer, please contact us at info@lelabo.ca.