« Djamilia » by Aminatou Echard
KYRGYZSTAN/FRANCE, 2018, SUPER 8 ON DIGITAL VIDEO, 84 MIN
CO-PRESENTATION with the IMAGES FESTIVAL
Friday, April 20 at 8:30 PM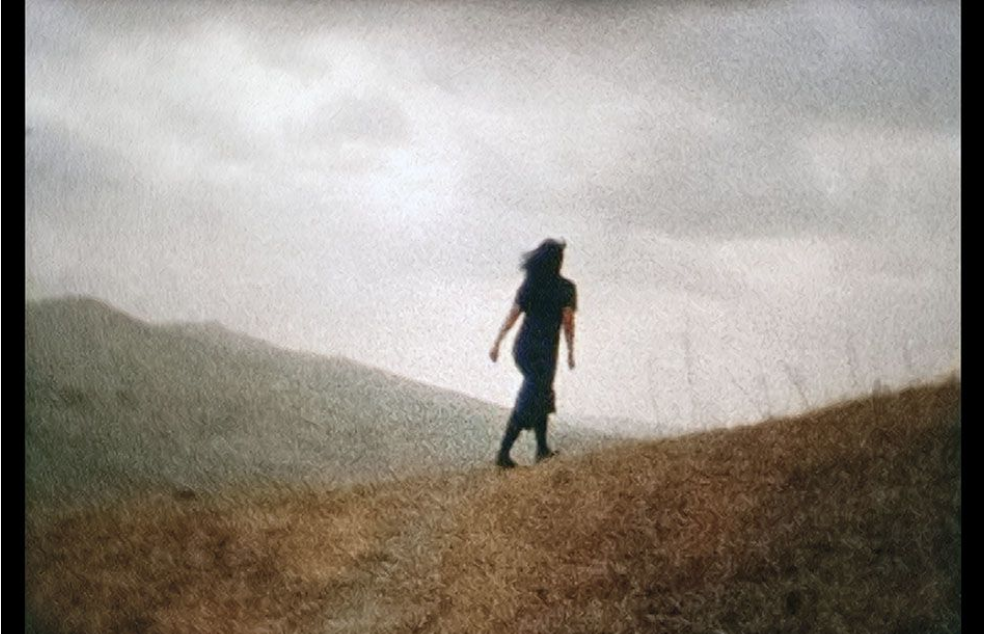 Centring Kyrgyz women's voices, Djamilia traces the influence of Chinghiz Aitmatov's 1958 novel of the same title, whose protagonist broke societal norms for female conduct, inspiring generations of women to follow their own desires and ambitions. Exquisitely shot on Super 8, the film is composed of portraits of women of all ages in intimate settings—around kitchen tables, in gardens, in parks, and across diverse Kyrgyz landscapes—each reflecting on traumas resulting from the practices of child marriage and bride kidnapping. Despite recent criminalization, these practices remain common, with nearly a third of Kyrgyz girls and women being forced into marriage against their will. The film transports us to a region rarely represented in the media, and shares these women's experiences of selfhood and identity. Djamilia invites women to reflect on their lives, their roles in society, and their expectations for change.
*** Aminatou Echard will be in attendance.
 
« Djamilia », Aminatou Echard, KYRGYZSTAN/FRANCE, 2018, SUPER 8 ON DIGITAL VIDEO, 84 MIN
CO-PRESENTATION with the IMAGES FESTIVAL

DATE: Friday, April 20 at 8:30 PM

LOCATION: Innis Town Hall, 2 Sussex Ave.  
PRICE: $15 general admission, $10 students, seniors, underemployed
ONLINE TICKETS: https://goo.gl/9cj1SR
IMAGES FESTIVAL
About the artist

---
Aminatou Echard
As an artist who works with experimental film and video installations, Aminatou's focus is how space transforms people and how people inhabit spaces. She conveys this idea by exploring the relationship between sound and image. Fieldwork is a crucial element in her artistic practice. After four years of working in Bolivia in ethnomusicology, she has started a new stage in Central Asia (Kyrgyzstan, Uzbekistan and Kazakhstan) where she has already spent four months in 2006 by collecting images and sounds to gain an understanding of the specific relationship between spaces and people. In 2007 she continued by doing video installation for the "Transformation of Space in Almaty" project with Artpologist group. Next works in preparation will come soon.
Her video installations were shown in the Soros center for contemporary Art, Almaty, and in Berkeley with Artpologist presentation of « Transformation of Space in Almaty » and since 2004 in the french festivals Les Instants vidéo numériques et poétiques, Les Ecrans Documentaires, Les Inattendus, Côté Court.