World premiere

Presented by Cinéfranco
in partnership with Le Labo and Le FRIC (Le Front des réalisateurs indépendents du Canada)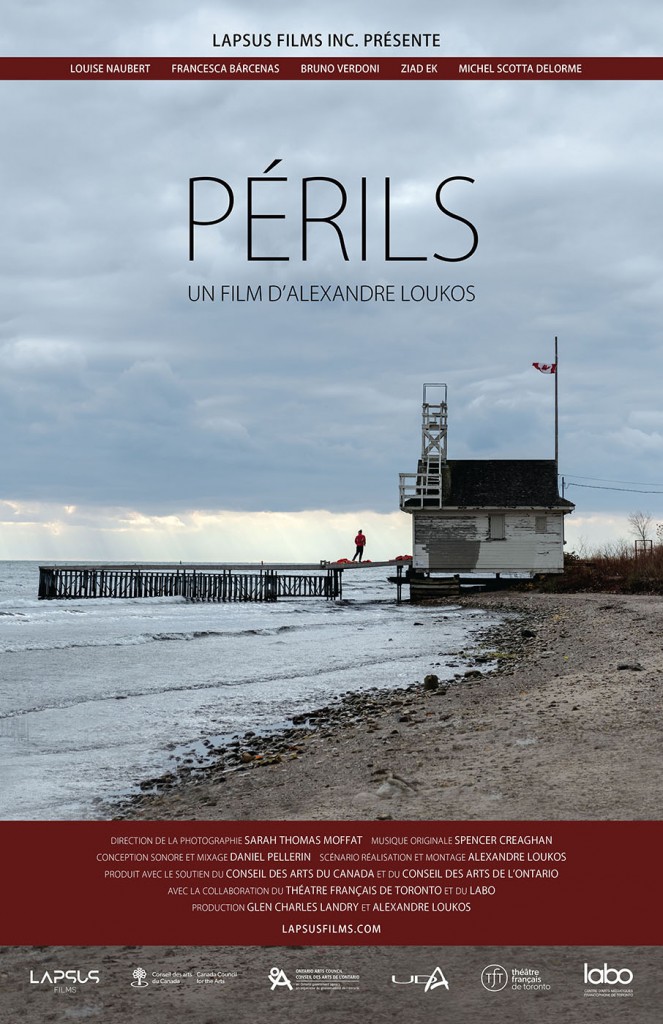 Wednesday, November 27, 2019 at 5pm
Followed by a discussion with the directors present and moderated by Alexandrine Torres De Figueiredo, vice-chair of Le Labo.
Location: Hot Docs Cinema
506 Bloor St W, Toronto, ON M5S 1Y3


The Festival runs from November 22 to 30 at Hot Docs Cinema.
---
PERILS is a film about the troubled times we live in. It is also an allegory of our societies' behaviour. We sound the alarm on several fronts, but we get used to it and end up ignoring it until it passes. We continue our usual way of life, even if we know that the dangers are there and that they are a quasi-existential threat.
PERILS is also based on composition, both in its visual aesthetics and in the structure of its narrative. Two parallel stories intertwine and complement each other to evoke images and events of the 21st century. One is based on dialogues and the theatrical verb, the other on visual evocation and the absence of dialogues.
Finally, it is also an attempt to reconcile ourselves with these shocking images and events of the beginning of this century: what if there had not been a September 11 attack? What if the rock concert at Le Bataclan and the prayer at the mosque in Quebec City hadn't ended in a bloodbath? What if the little Syrian Aylan Kurdi hadn't drowned and ended up dead on a beach in the Mediterranean?
When intolerance, division and inward-looking politics appear all over the world, we wonder about the reasons for this shift. As if that was not enough, climate crisis anxiety escalates. In this context, what future can we still hope for?
SPECIFICATIONS & TEAM
GENRE: Fiction/Drama
FILM LANGUAGE: French (original title: PÉRILS) PRODUCTION YEAR: 2019
RUNTIME: 26 minutes 52 seconds
FORMAT: 2K digital scope (2048×858), 2,39 :1, colour VERSION: original French version with English subtitles COUNTRY OF ORIGIN: Canada, Ontario
PRODUCTION COMPANY: LAPSUS FILMS INC.
Producers: GLEN CHARLES LANDRY and ALEXANDRE LOUKOS Writer, Director and Editor: ALEXANDRE LOUKOS Cinematography: SARAH THOMAS MOFFAT
Original Music: SPENCER CREAGHAN
Sound Design and Re-recording Mix Supervisor: DANIEL PELLERIN Set Photographer/Photos credit: MARC LEMYRE
Cast: LOUISE NAUBERT (Anne), FRANCESCA BÁRCENAS (Julie), BRUNO VERDONI (Charles), ZIAD EK (Karim) and MICHEL SCOTTA DELORME (The Inscrutable Man).