Toronto'. Trialogue
an exhibition by:
SIMON M. BENEDICT et SONIA ROBERTSON
CURATOR :
GUY SIOUI DURAND
September 7 – December 12, 2018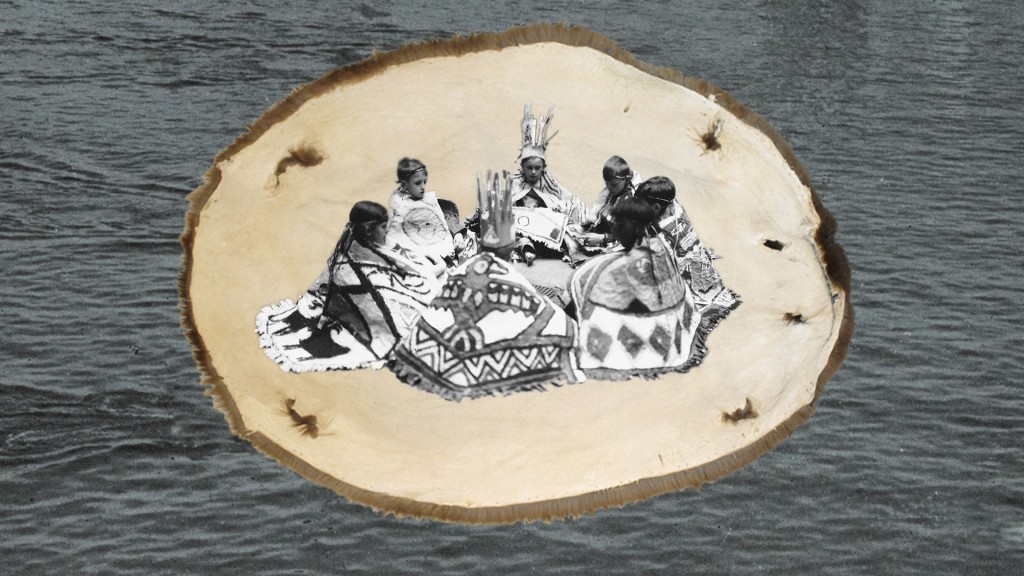 Le Labo, in partnership with YYZ Artists' Outlet, has the great pleasure to co-present the  » Toronto'. Trialogue «  exhibition by Abenaki artist Simon M. Benedict, Ilnu artist Sonia Robertson and Wendat curator Guy Sioui Durand.
EXHIBITION LOCATION : YYZ Artists' Outlet, #140-401 Richmond St. W, Toronto, ON , M5V 3A8
YYZ GALLERY HOURS : TUESDAY – SATURDAY: 11AM – 5PM
---
OPENING RECEPTION at YYZ : Friday, September 7, 6-8PM
ARTIST TALK at YYZ : Saturday, September 8, 11AM
(with Simon M. Benedict, Sonia Robertson, D. Taman Bradette and Eduardo Nelson Vasquez)
During their artist residency at Le Labo this summer, Benedict and Robertson collaborated in mini-residencies with two members from Le Labo, Denis Bradette and Eduardo Vasquez. This artist talk will be a chance for them to speak to their collective experience.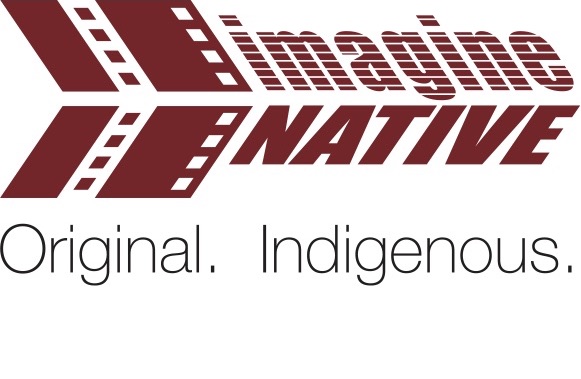 The IMAGINENATIVE Festival's annual walking tour of exhibitions at 401 Richmond which this year features stops at six galleries!
This year's Art Crawl takes place entirely in the 401 Richmond building and will begin at Urban Space Gallery where you can also try your hand with the on-site digital paintbrush and canvas! At each gallery, you will have the opportunity to hear from exhibition curators and attending artists. The talks are timed and  a tight schedule is kept, but participants are free to return to a gallery after talks are complete. All galleries are located on the ground floor with ramps, power-assisted doors and elevators.
For more information about the Art Crawl : 
http://www.imaginenative.org/2018-art-crawl
PROJECT INITIATED BY LE LABO AND CO-PRESENTED WITH YYZ ARTISTS' OUTLET
IN PARTENERSHIP WITH: imagineNATIVE Film  + Media Arts Festival & Charles Street Video
WITH THE SUPPORT OF: CONSEIL DES ARTS DU CANADA + LE COLLECTIFS DES COMMISSAIRES AUTOCHONES

---

A WORD FROM CURATOR GUY SIOUI DURAND
In a dream. In the Wendat language, Toronto' means « where the trees grow in the water ». In fact, from the Great Lakes and their thunderous Niagara falls to the islands of Lake Ontario, there is a large village. Behind its forest of metal and glass skyscrapers, it is furrowed by three major rivers (Humber, Don and Rouge). Beavers are still present and they recall the history of the fur trade at the heart of the relations between our peoples of the longhouses and the newcomers. Today, it is without a doubt the art spaces of Toronto' that stand out. They have never been so open to contemporary Aboriginal artists and their work.
UN MOT DU COMMISSAIRE GUY SIOUI DURAND
Rêvons. Dans la langue Wendat, Toronto' veut dire « là où les arbres poussent dans l'eau ». En effet, des Grands Lacs et leur chute tonnerre Niagara jusqu'aux îles dans le lac Ontario', il y a la grande bourgade. Derrière sa forêt de métal et de verre en gratte-ciels, elle est sillonnée par trois importantes rivières (Humber, Don et Rouge). Les castors y sont toujours présents. Ils rappellent l'histoire de la traite des fourrures au cœur des relations entre nos Peuples des maisons longues et les arrivants. Aujourd'hui, ce sont sans conteste les lieux de l'art de Toronto' qui ressortent. Ils n'ont jamais été si ouverts aux artistes et aux œuvres actuelles des Autochtones.
WENDAT
Kwatra'skhwatha'
Yaronhkha' kwatatiahk. De'kha' yändata' Toronto atehchiendayehtats. Yändata'yeh teyarontayeh ndien'. Khondae' teyarontayeh teyaronto'. Yaro' de ontarowänenh, ha'teiontarayeh. Tho on'wahti' Niagara ayänderondiahk. Kha' Ontarïio' iyaen'. Ontarayonh yändatowänenh iyaen'. Ahchienhk iyahndawayeh. Humber, Don chia' Rouge atiatsih. Khondae' yahndayowänenh. De'kha' yahndayowänenh yarhayonh endien'. De yarha' ohwihsta' ïohtih chia' de yarha' oyahkwe'nda'. Chia'teohtih. De yaronta' atironhiach. Yahndayowänenh tsou'tayi' etiawehtih. Yahndayowänenh Tsou'tayi' yändare'. Tho ïawenhchonnion' ayoahronkha'. Kwatendotonnionhk. De öne de yändehwa' ahonwendatenhndinon'. Onhwa', tho ayorihwahchrondih iyaen'. Tho ayohsohkwahchrondih iyaen'. Hendia'tate' de hatindarahchrïio'. Hendia'tate' de aweti' hatirihiwahchondiahk. Hendia'tate' de aweti' honhsohkwahchondiahk. Onyionhwentsayeh ekwatiehst. Onyionhwentisïio' lyennen', lyen' chia' chih eyenhk.
INNU-AIMUN
Toronto:  e nishtuetshinakan
Puamutau. E innu-aiminanut anite tetshe Wendat mak Senaca ka itakaniht, nanikutini Toronto issishuemakan ume: ¨<Nish mishtikuat nitautshuat nipit> eku ne kuatak essishuemakak ¸<Tamipeku mishtik(u)> e innu-aiminanut, ume…Miam, kamishakamati shakaikana (SMB1), mak Nanimassiu-paushtikua (SMB2),ne Niagara nuash minishtikkut ka takuak anite Ontario shakaikanit, takuan anite utenass. Akutit anite assikuman-minashkuatmak anite mistshetuau kashamatikutshuaputi (SMB3), nisht anite pimukuna mishta shipua(Humber, Don mak Rouge ka ishinikateti). Eshk(u) tauat amishkuat miam tipatshimutau ka atauatshenanut upiuau-shuniau, ka atamakaniht anitshenat ka ussi-takushiniht ute tshitassinat, tshinanu ka uitshiak(u) mishta shapituana, ka tshinuati mitshuapa ka inanut. Kashikat ekuata anite e nukuak eshi-pikutaiak(u), natshi-uapatakanu anite Toronto. Apu nita ut eshk(u) ishpish nukutakan eshi matau-pikutaiak(u), ka ishi- unishinataitsheiak(u), ka ishi-mukutatsheiak(u¨),  tshinanu autochtones ka ishi-uinikuiak(u).
(SMB1) Grands lacs: Kamishakamati Shakaiukana
(SMB2) Nanimassiu-apaushtik(u) Niagara ka ishinikatet
(SMB3) Mitshetuau kashamatikutshuap Gratte-ciel
ABENAKI
Abaziak nebik ala kwenakwamal nebik, pazgwen liwizow8gan wji kchi odana msinebesalek magwakik. Megenigan akik wji n8jihob paamiwi azwato wakasenolsizal, let8 mtanaw8gan.
---
À PROPOS LES ARTISTES ET LE COMMISSAIRE
Based in Toronto, Simon M. Benedict is an artist working with video, sound, performance, and photography. He repurposes existing audiovisual material and archival documents to explore our relationship to various fictional and historical narrative forms, and their impact on our perception of unmediated reality.
Benedict holds an MFA from the University of Guelph (2016) and a BFA from Concordia University, Montreal (2011). His work has been exhibited in Canada, Europe, and the United States, including recently at Evans Contemporary (Peterborough, 2018), VU (Quebec City, 2018), Dazibao (Montreal, 2018), and NRW-Forum Düsseldorf (2018). He has participated in residencies at Le Labo, the National Film Board, Artscape Gibraltar Point, the Banff Centre, and Centre Skol. He has received grants from the Canada Council for the Arts, the Ontario Arts Council, and the Toronto Arts Council. Find out more : http://www.simonmbenedict.com/
Sonia Robertson, an Ilnu from Mashteuiatsh, completed a Bachelor's degree in Interdisciplinary Art from the University of Quebec in Chicoutimi after her college studies in Photography. She has additional training in, for example, Butoh, raw materials, dance performance, and poetry and she recently completed a Masters in Art Therapy from the Université du Québec en Abitibi-Témiscamingue (UQAT).
Music and photography are her first means of expression. Among First Nations peoples, it is forbidden to take pictures during ceremonies because it is said that photography steals the soul of the subject. Robertson therefore uses the image in this way so that the works become the material trace of a lived spiritual experience with the subjects and spirits of a place. Her desires to use space, to create sacred places and to recreate atmospheres have led her to installation practices. In addition to making in-situ installations, Robertson's desires to cleanse, to find the essence and to bring people together, have led her to consider the body as a material or as a bearer of meaning which have led her to also work in performance/dance and relational aesthetics.
Her work often exists only for the places for which they are created. They are a moment or a period of time sometimes marked by repetition of a gesture and inspired by the women artisans of her community. Impressions of lightness and movement become communions/tensions between; shadows and light, body and spirit, matter and the hereafter. Sometimes political, healing and/or participatory, Robertson reflects on the respect for all life forms in her work. Her questioning looks at polarities, changes of perception, to the limits of space (place), materials (as immaterial) and the place of the First Nations in this world. Robertson has presented her works in her community, in various regions of Quebec and Canada as well as in France, Haiti, Mexico and Japan.
GUY SIOUI DURAND
Commissaire
Guy Sioui Durand is a Wendat (Huron) based in Wendake, Québec, Canada. He is a sociologist (Ph.D), art critic, independant curator, and performer (spoken words). He is specialised in contemporary Aboriginal art and contemporary art.
PROJECT INITIATED BY LE LABO, TORONTO'S FRANCOPHONE MEDIA ARTS CENTRE AND CO-PRESENTED BY YYZ ARTISTS' OUTLET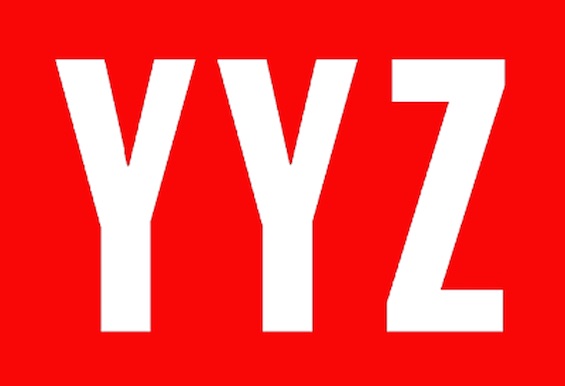 IN PARTNERSHIP WITH : Charles Street Video & imagineNATIVE FILM + MEDIA ARTS FESTIVAL