On May 26 and 27, 2018 CinéFranco and Le Labo invite you to a curated film screening of francophone short films for this years Doors Open Toronto presented by Great Gulf . Doors Open is an event that is open to everyone and intended for families and children in particular so all the films presented are for all ages.
This screening of Francophone films produced in partnership with CinéFranco and Le Labo includes the following films :
« Frames », Director, Emmanuel Albano
« Ouvert/Fermé », Director, Christos Tsirbas
« Diva », Director, Christos Tsirbas
« Lutte pour le fait français », Director,  Jacqueline Jean-Baptiste
« Morteterre »,Director, Frédéric Ansaldo
« Rencontres, épisode 8 : Franc'Open Mic », Director, Brennan Martin, Co-producer and Main Actor, Florian François
« Rencontres, épisode 5 : Minuit à Toronto », Director, Brennan Martin, Co-producer and Main Actor, Florian François
Saturday May 26 and Sunday May 27 2018, screenings at 12:30PM and 3PM
Screening times:
Saturday May 26 – 12:30 PM and 3 PM
Sunday May 27 – 12:30 PM and 3PM
Location: Collège Boréal, 1 Yonge Street – 3rd Floor (near Yonge St. / Queens Quay E.)
Nearest TTC Stop: Union Station
Price: Free and open to all
For more information about Doors Open :
https://www.toronto.ca/explore-enjoy/festivals-events/doors-open-toronto/film-festival-partnerships/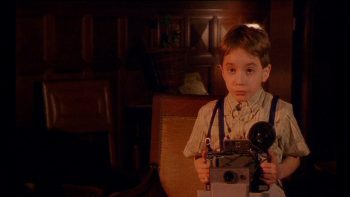 Promotional image from "Morteterre", Frédéric Ansaldo 
CinéFranco, a charitable organization, is the International Francophone film festival in Toronto, promoting the rich diversity of Francophone film talents in Canada and the world to give them the visibility film lovers – Francophones and Francophiles alike – enjoy. Three main events celebrate the excellence of Francophone cinema: the youth program, the large October Festival and the Spécial Québec fest. CinéFranco has activities all year round with free film presentations and partnerships with many festivals and organizations. The majority of films are in French at this event.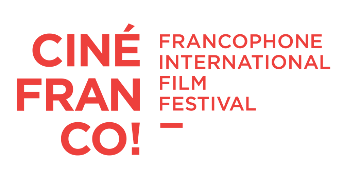 Le Labo
Le Labo is Toronto's Francophone media arts/production centre offering members and visiting artists access to equipment, editing software and studio space. It is an educational and presentation space, offering workshops, residencies, and exhibition/screening opportunities that help foster and develop artistic careers. Le Labo is a catalyst for a wide range of artistic expression: the making of new cinematic creations, installations, photographic and performance-based works.
Films such as "Morteterre," by Fredéric Ansaldo, Diva," by Christos Tsirbas, showcase the world of Franco Franco-Ontarian cinema.