Glen Charles Landry
- Interdisciplinary Artist -
Glen Charles Landry is a interdisciplinary artist whose work has been shown all over the world. He is a Visual Concept Designer, Art Director, Scenographer, Scriptwriter, Storyteller, Poet, Lyricist, Writer, Painter and, on some occasions, Comedian. Glen Charles is originally from New Brunswick and attended the National School of Theatre of Canada in Montreal where he studied Scenography from 1995 to 1998. He established himself in Toronto in 2000 and he worked for several years as the Set Designer in residence on the Théâtre Francophone de Toronto (TFT).
He was nominated for a Gemini Award in 2007, (now named the Canadian Screen Awards, CSA) for Best Visual Concept or Artistic Direction for his work on the Prix Nationaux Autochtones. He was nominated to the CSA a second time in 2013 for Best Visual Concept or Artistic Direction forLes Inspire Awards. His paintings were exhibited in the Black Creek Pioneer Village galleries in Toronto and at the Impressario gallery in Cobourg. He is currently the head Designer for the Murdoch Mysteries' television series and was the Art Director of the American movie Shimmer Lake which was recently released on Netflix.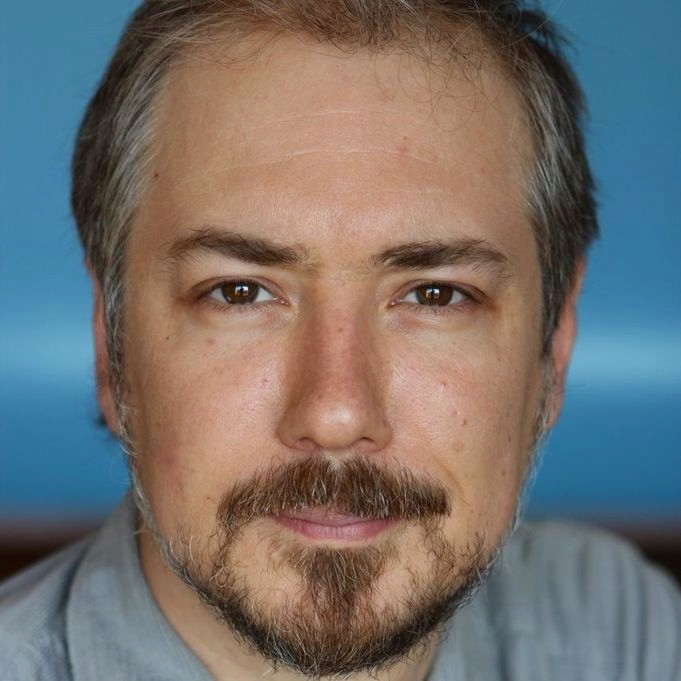 IMDB Profile: https://www.imdb.com/name/nm5378491/

Glen-Charles Landry is a member of Le Labo's Board of Directors.